Learning in Nursery
Nursery on: Learning in Nursery
We have all been busy this term in Jade Class. 
We have been learning about the different food we eat and events we all celebrate.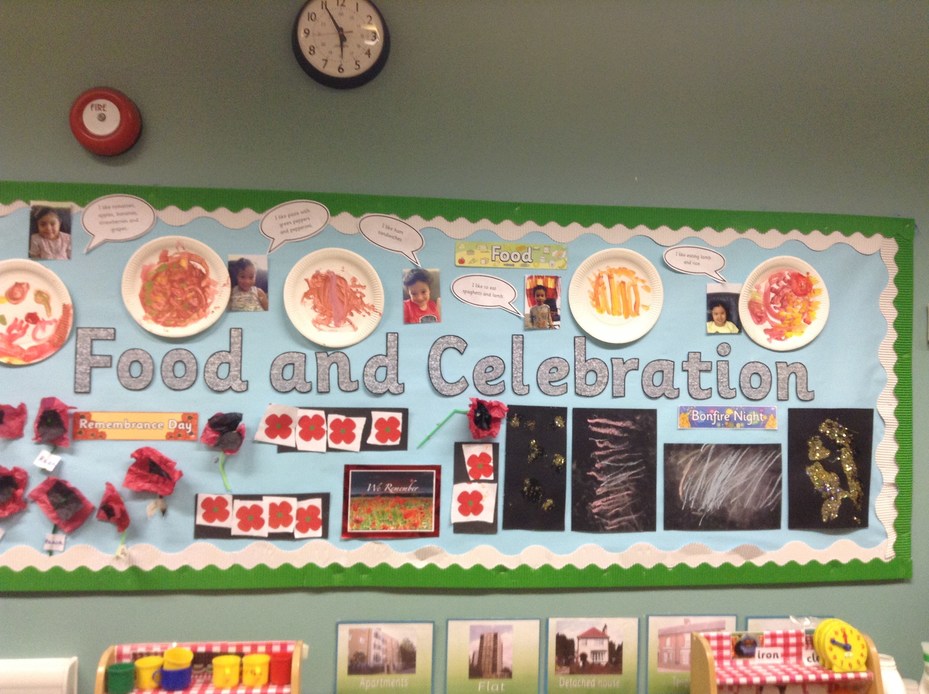 We have looked at what our favourite foods are and what we eat during our celebrations.  We have also talked about different celebrations, such as Bonfire Night and Remembrance Day. 
Watch this space.....
In Spring Term we will be having a new addition to Jade Class, a class pet!
All the staff in Jade Class wish you all a very happy and festive holiday.  See you all in the New Year. 
---
Learning in Reception
Reception on: Learning in Reception
As part of our 'Transport' topic, Reception went on a really fun and exciting school trip to the Emirates cable cars. We travelled by tube and DLR and saw lots of different types of transport during our journey. We were so proud of how sensibly and responsibly the children behaved during our trip. They were so well behaved that other passengers on the tube commented on their wonderful behaviour!
Here are some of the pictures from our trip: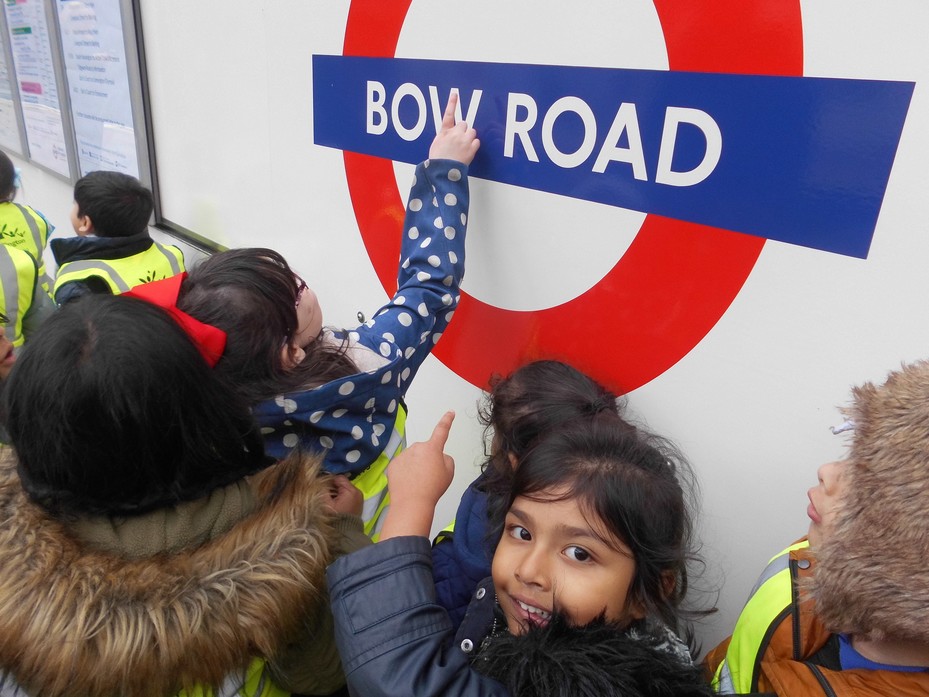 We loved being 'Word Detectives'. We used our phonics to try and read all the different signs and words around us on our trip.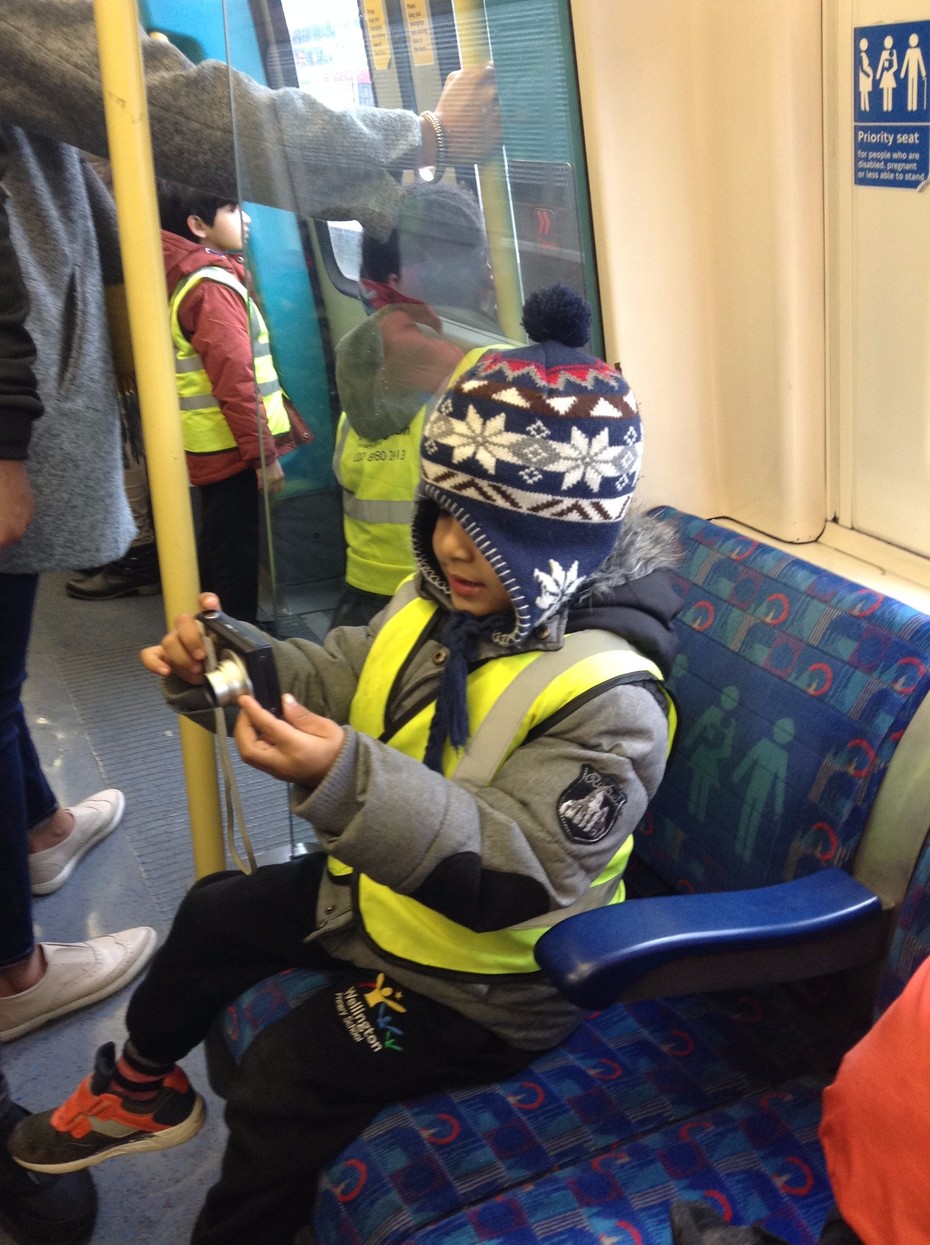 We enjoyed using our new cameras to take pictures of our journey and all the interesting things we saw!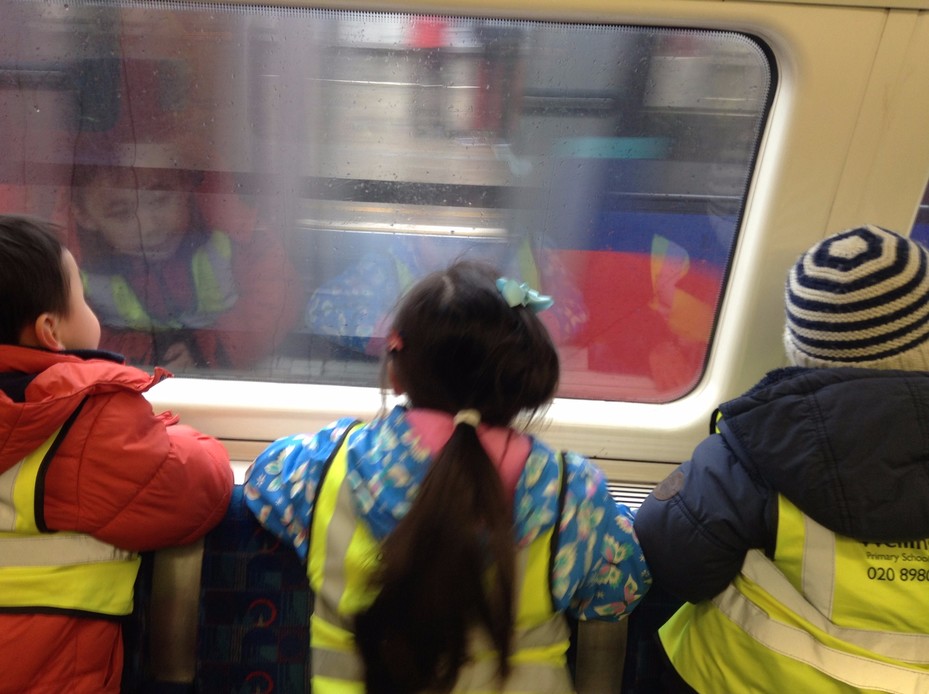 We really loved looking through the window and describing all of the different things we could see.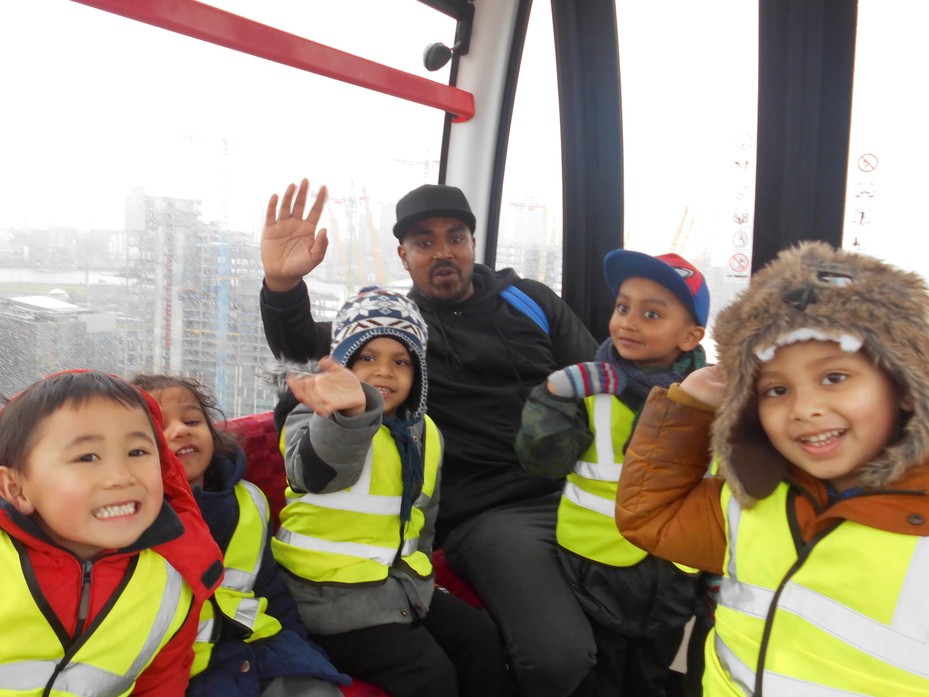 We were so lucky to have such lovely parent helpers supporting us on our trip!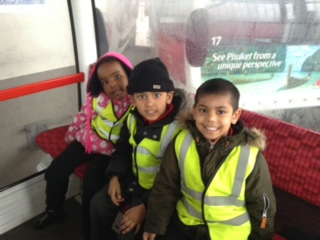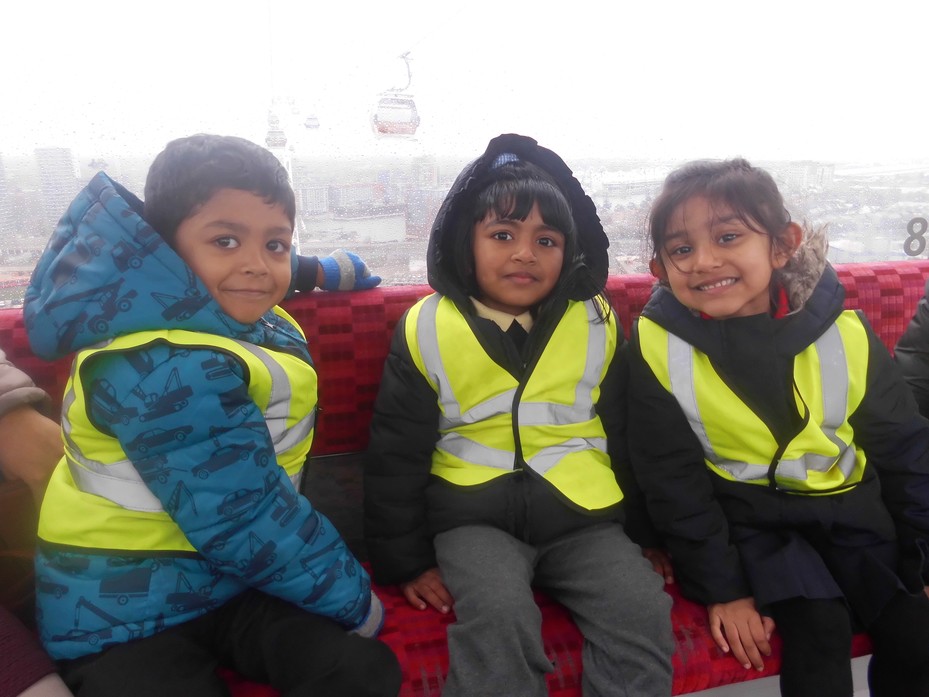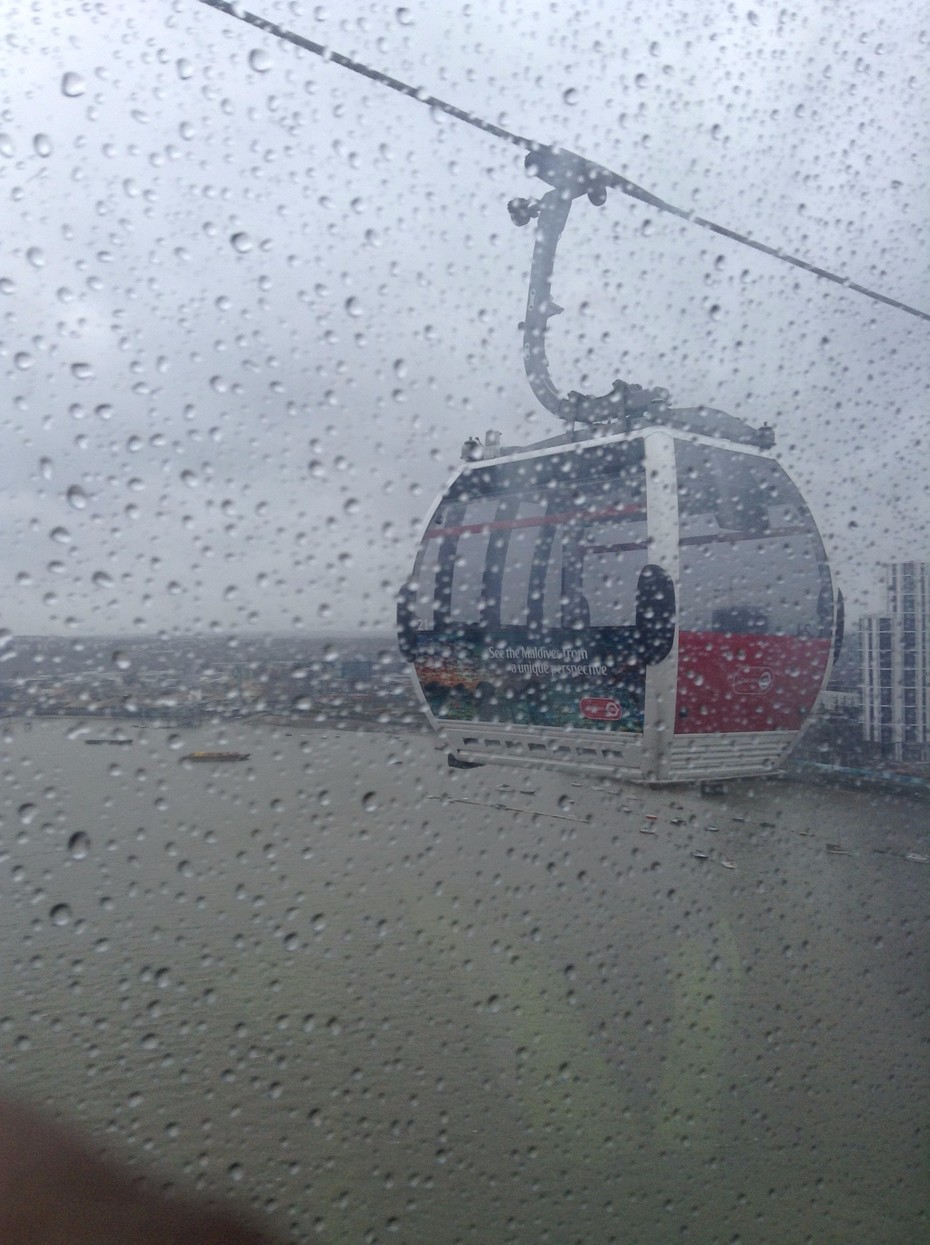 Even though it was raining, it didn't stop us from having lots of fun!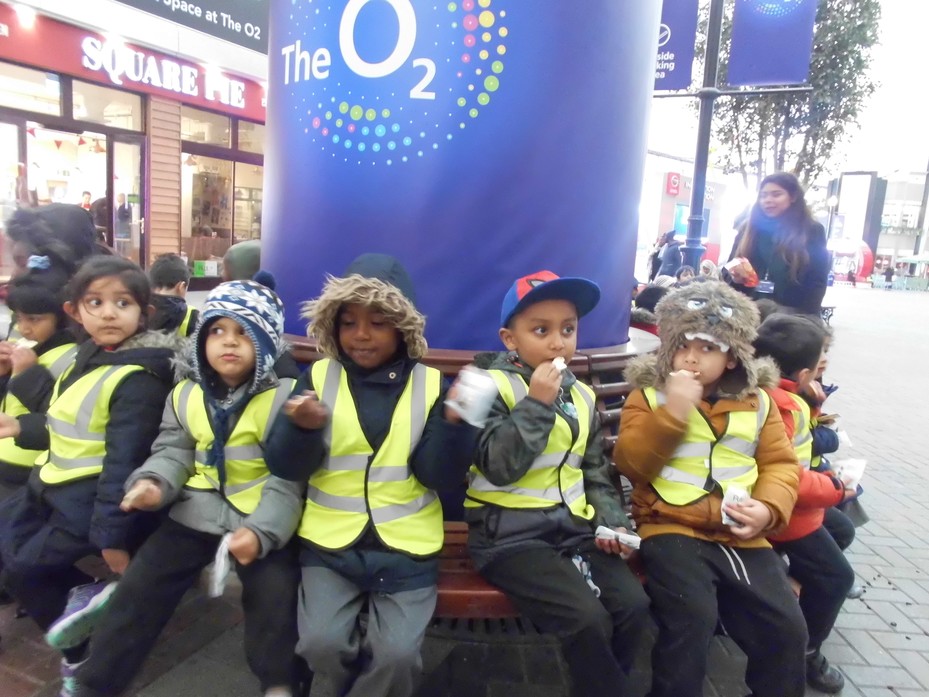 After our exciting ride on the cable cars, we were so hungry we stopped over at the 02 Arena to have some delicious, healthy snacks.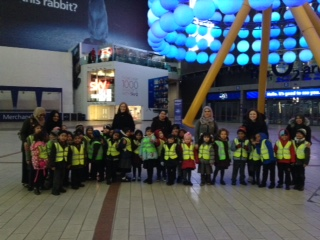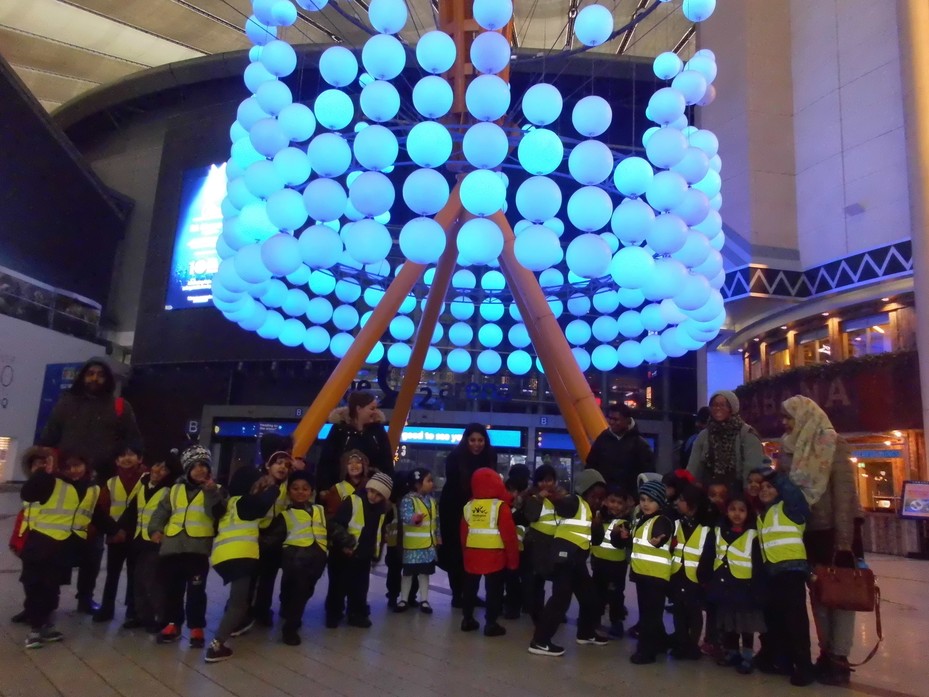 We couldn't end our trip without a class photo!
Thanks again to all of our lovely parent helpers. We can't wait for our next trip!
---
Reception on: Learning in Reception
This week Reception has been taken over by pirates! Have a look at all the pirate related learning we have been up to: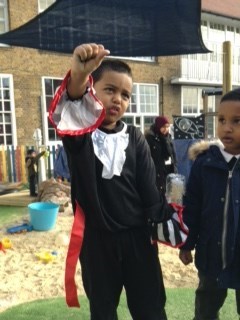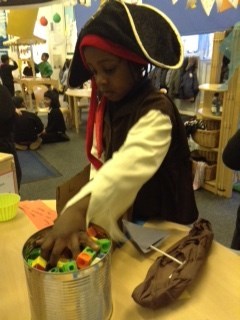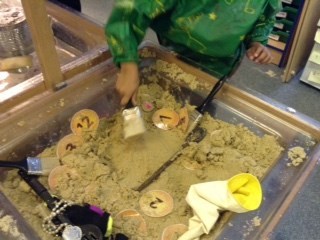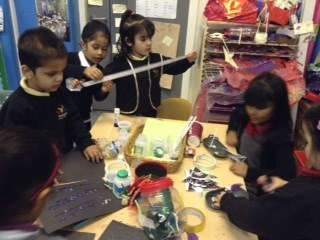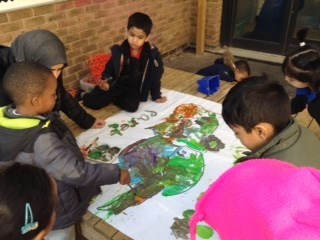 ---
Reception on: Learning in Reception
Following three weeks of construction, our amazing new playground was opened by children in Reception and Mrs Lewis!
We invited our parents along for a delicious, healthy breakfast. Then we went outside for the ribbon cutting ceremony. We declared the playground open as the ribbons were cut and then had great fun exploring the playground and trying out all the new equipment!
Thank you so much to all the parents who joined us for the celebration! We had a wonderful time and hope you did too!
---
Reception on: Learning in Reception
In Reception, we have been really excited to see the builders working hard on constructing our new playground. Here are some of the pictures we've taken so far: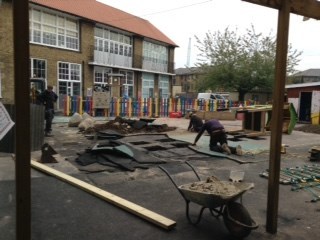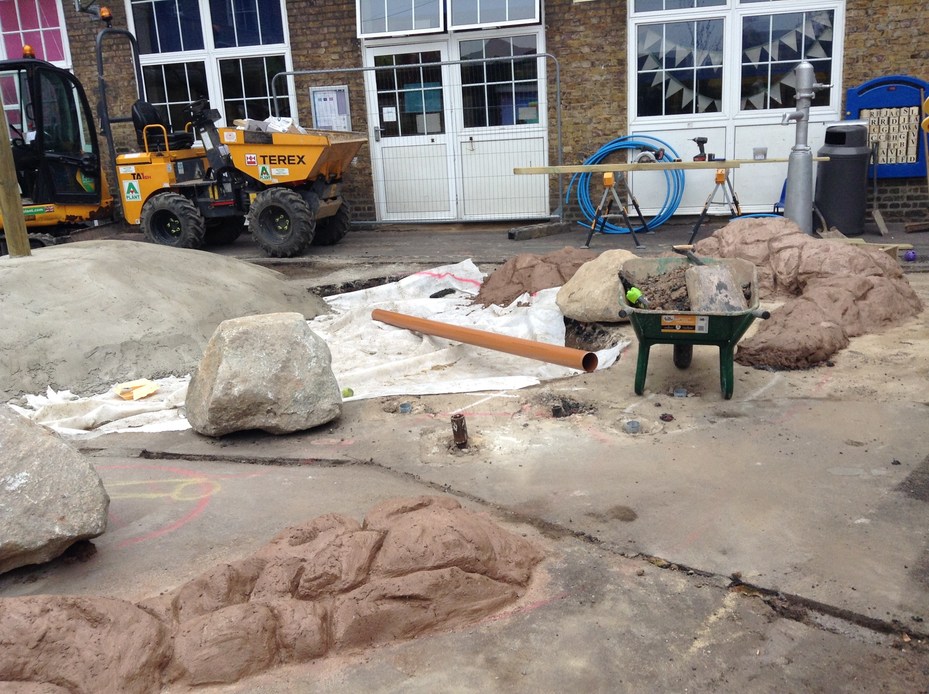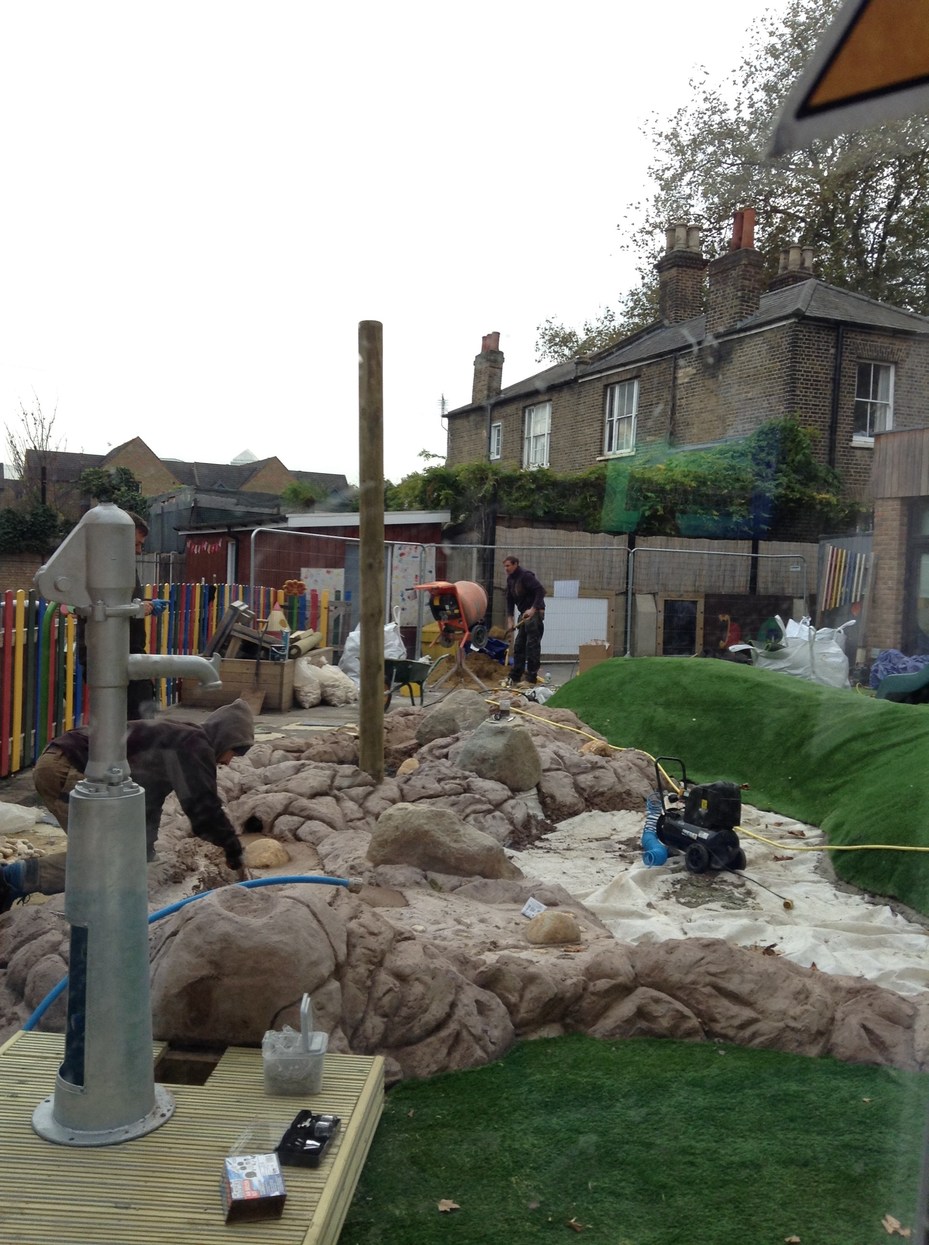 We can't wait to see what our finished playground looks like! Watch this space for more updates.
---
Reception on: Learning in Reception
Reception have been learning about the British-Nigerian artist Yinka Shonibare. These are some of the artworks we learned about and recreated ourselves in many different ways:
Yinka Shonibare, Medusa Head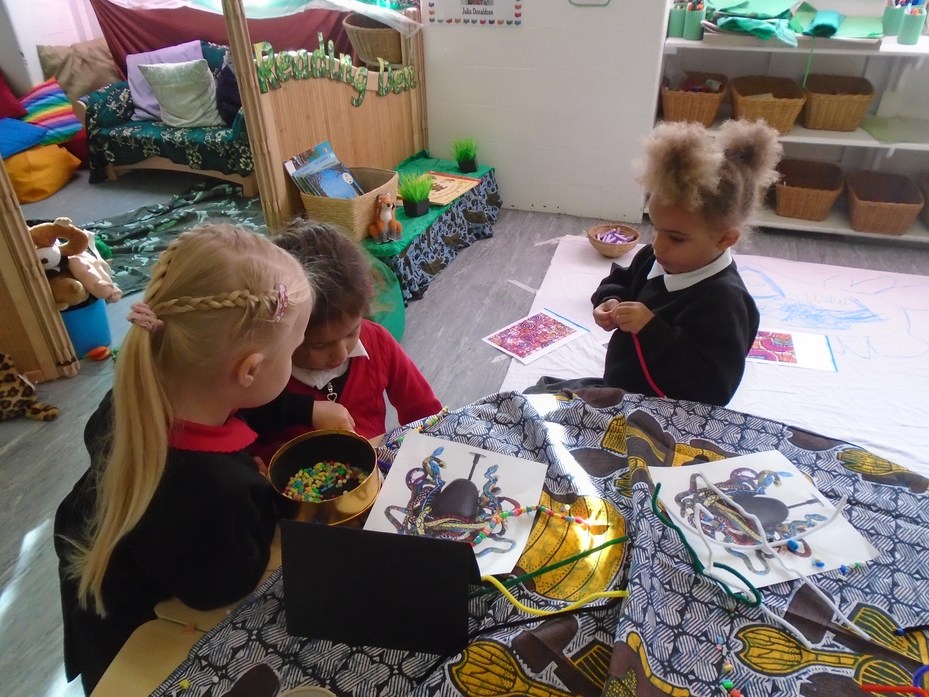 We threaded beads onto pipe cleaners to make the snakes. We worked collaboratively and helped our friends because it was quite fiddly!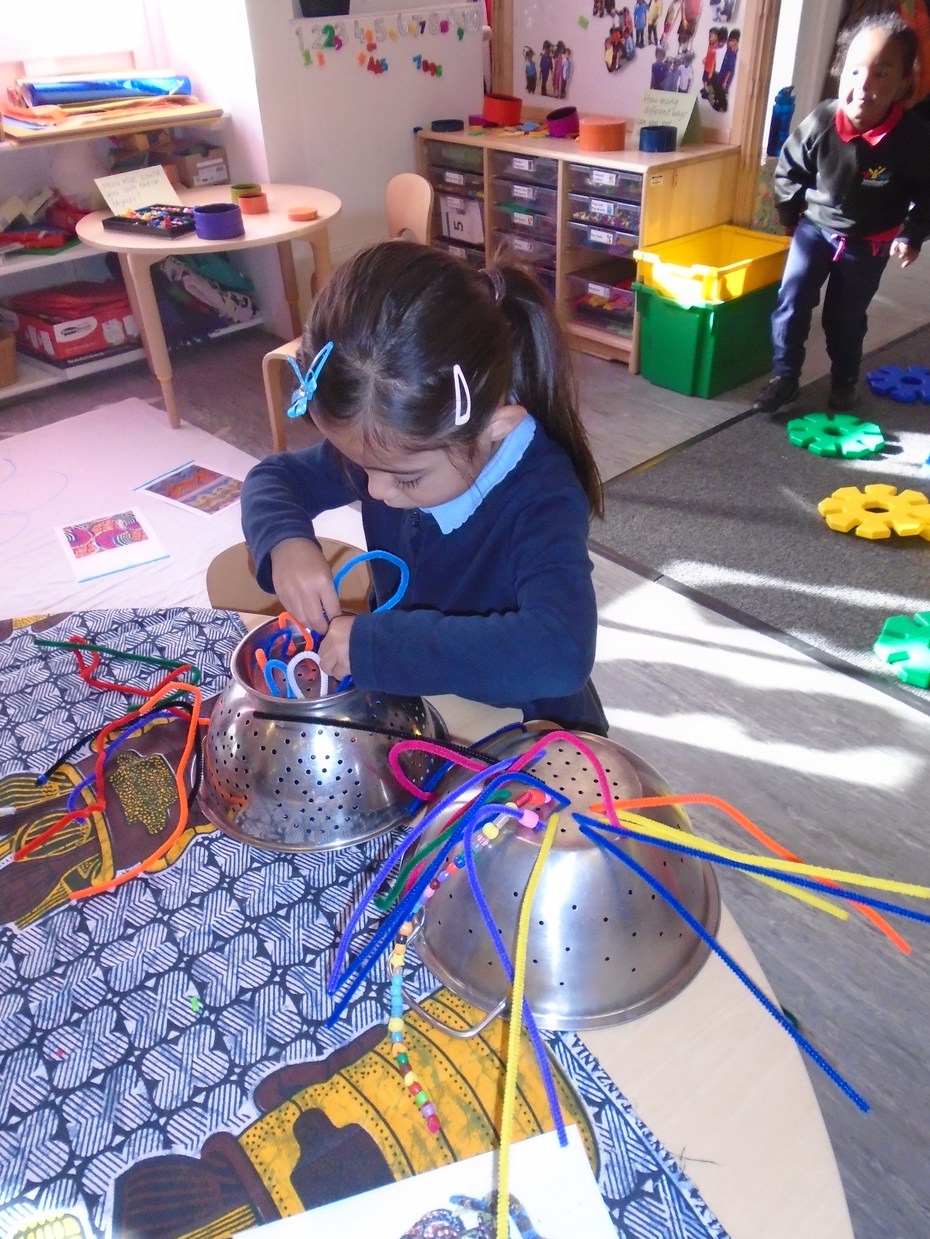 We had to concentrate quite hard.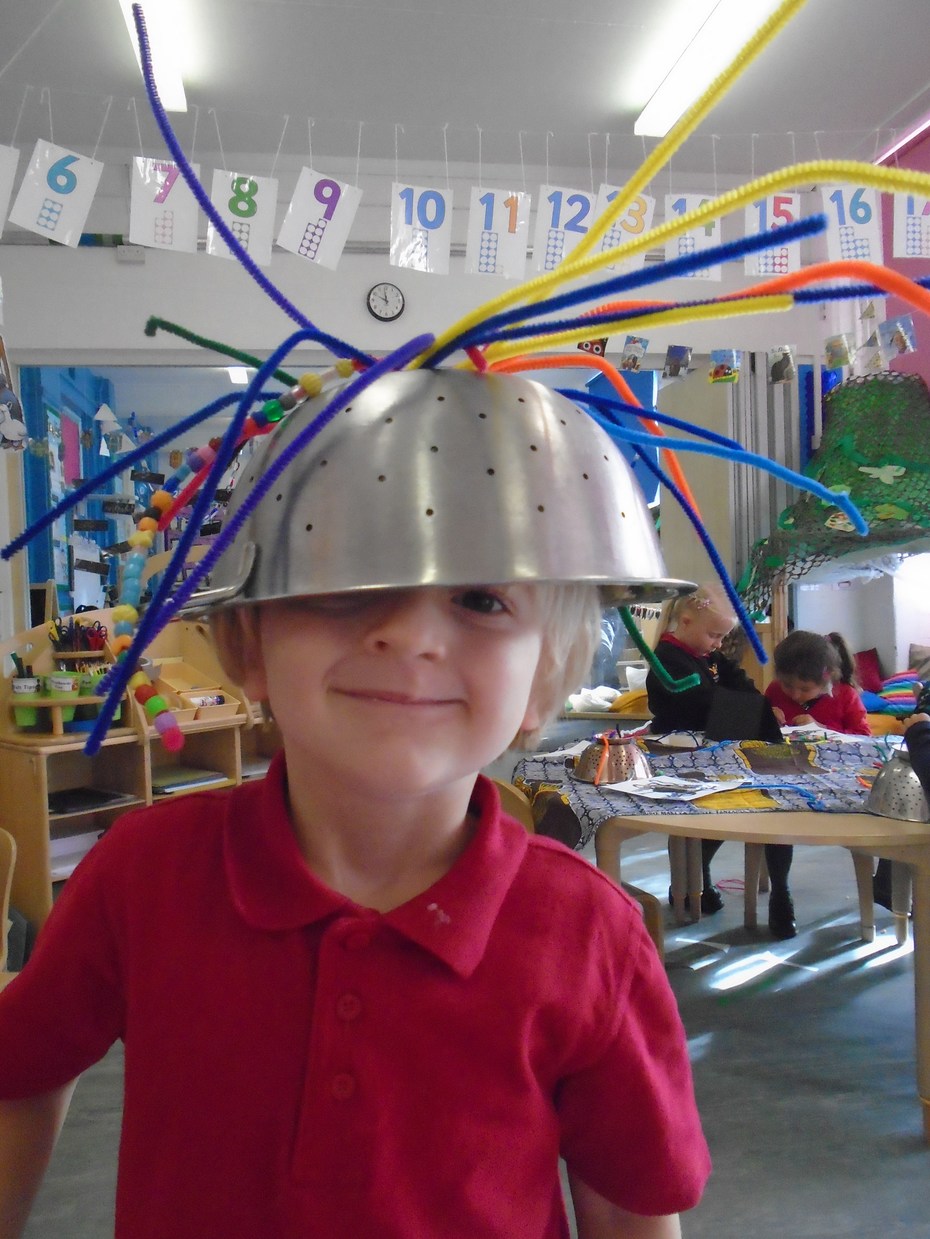 We posted the pipe cleaners into the holes in the colanders.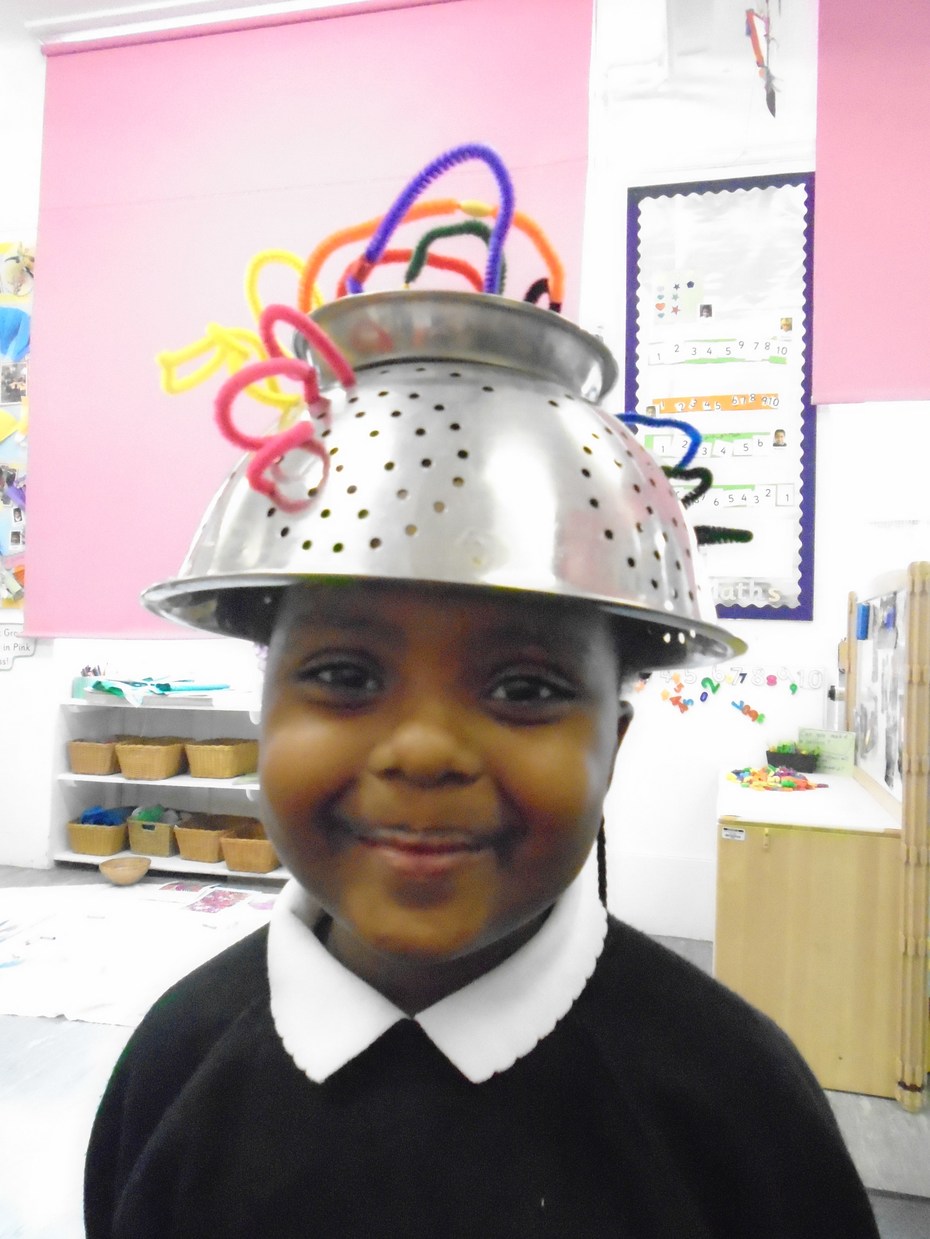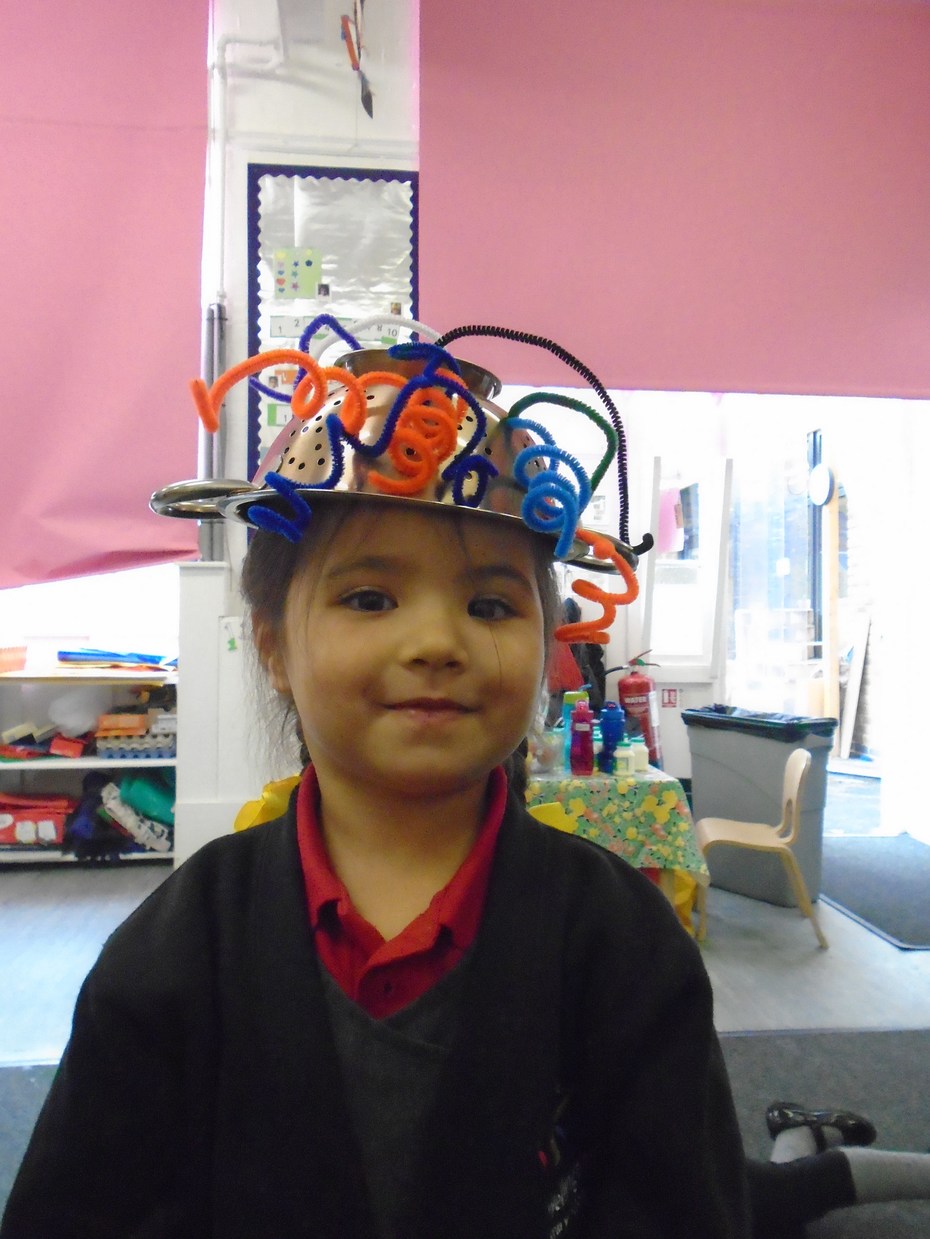 The children had the great idea to curl the pipe cleaners to make them even more snake-like.
Yinka Shonibare, Nelson's Ship in a Bottle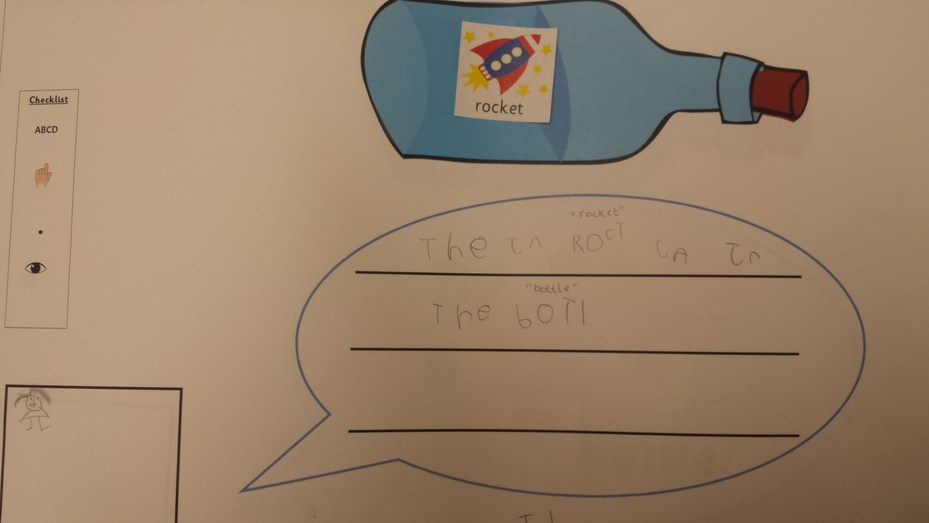 We chose a different form of transport for our bottle and we each wrote what we could see in the bottle. We used the high frequency words we learned this week to help us.
Yinka Shonibare, Royal Academy Wrap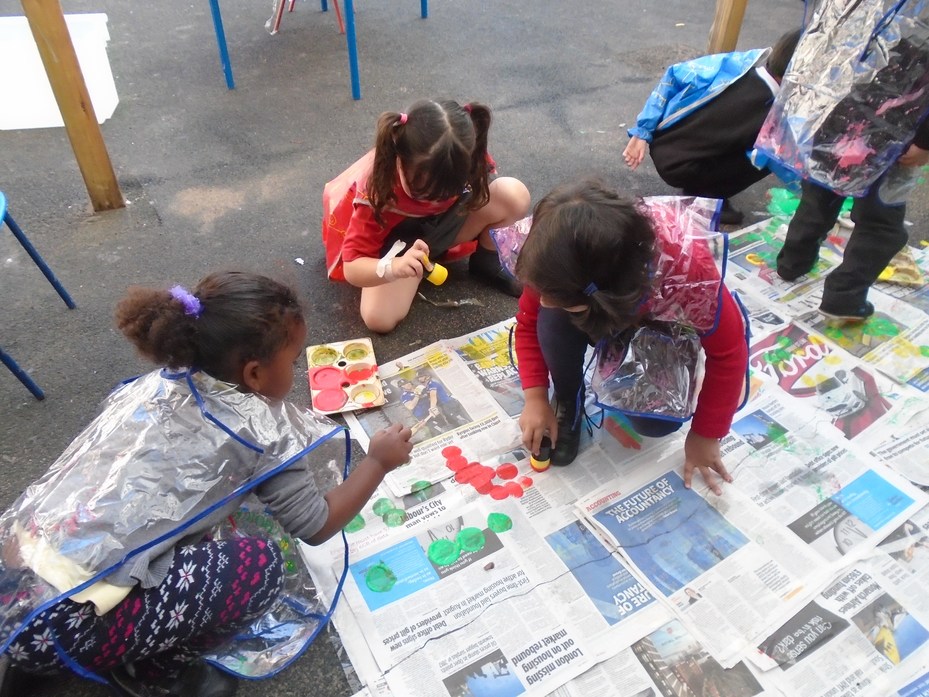 We laid out newspaper together and used our new resources to print onto it.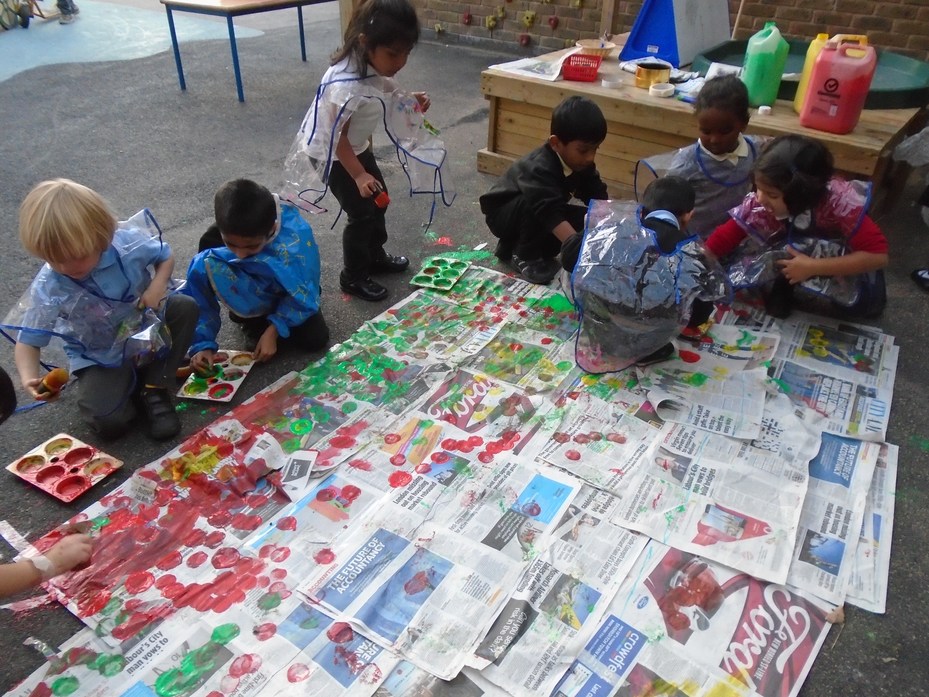 The children chose to use bright colours in the style of Yinka Shonibare.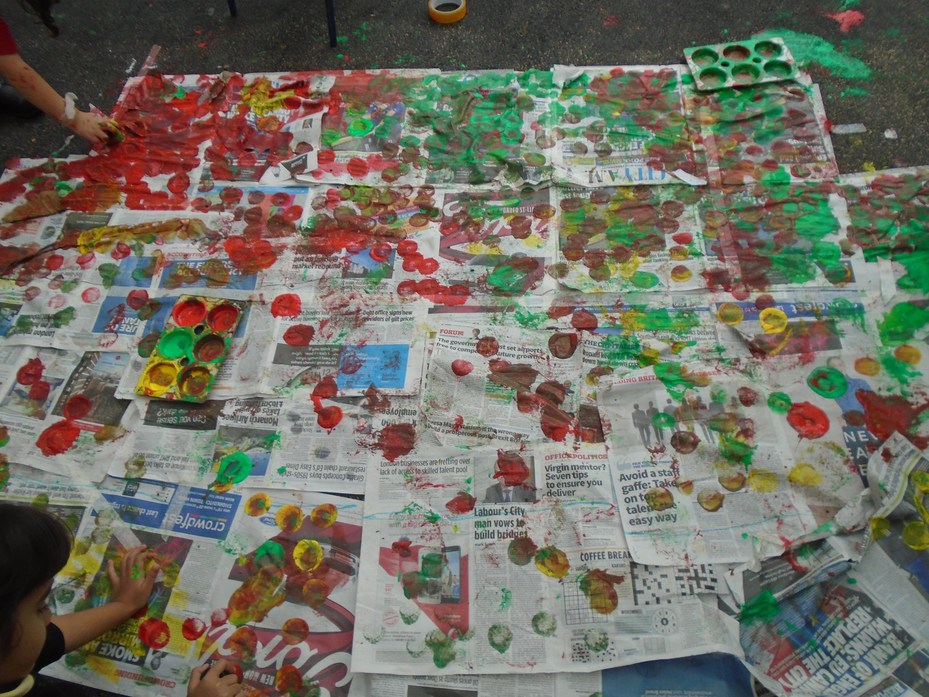 We looked carefully at the image of the artwork to make sure we were printing our patterns in a similar area to Yinka Shonibare.
We had a wonderful time learning about this exciting artist and developing our writing and artistic skills this week!
---