Learning in Year 1
Year 1 on: Learning in Year 1
For British Science Week 2017, Year 1 carried out different science experiments which were very exciting!
We made erupting volcanoes, investigated which materials made the best bubbles, created rocket mice to see which could travel the furthest, and even made our own paper!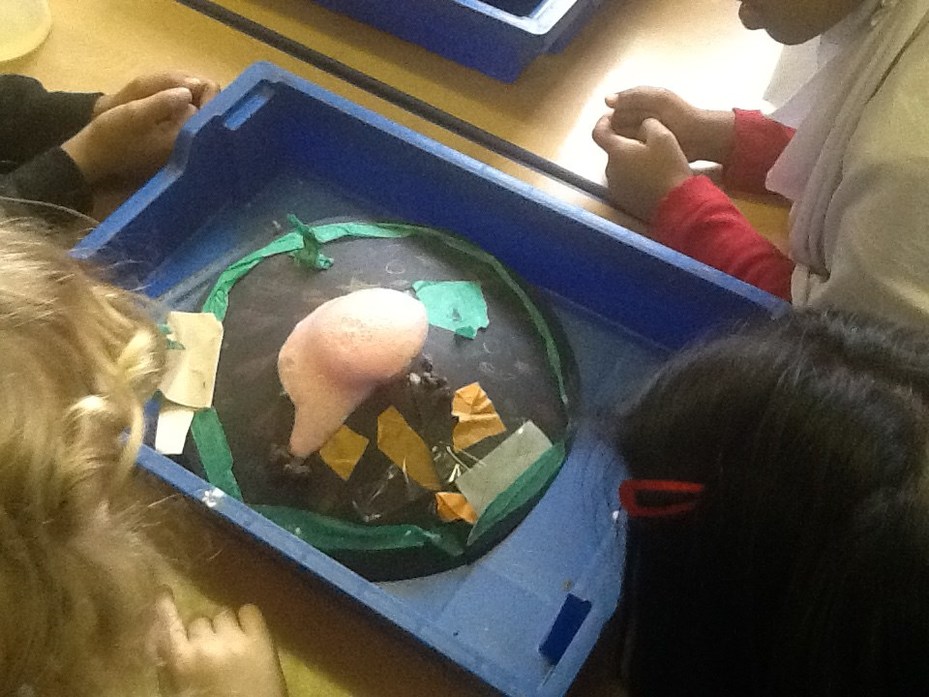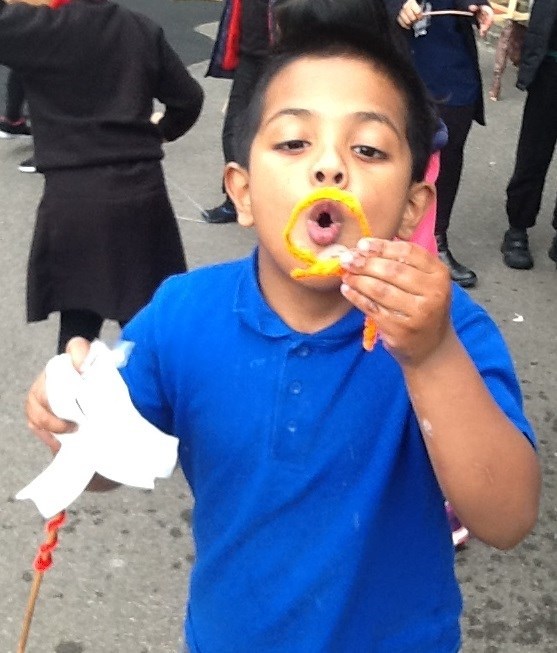 ---
Learning in Year 2
Year 2 on: Learning in Year 2
In Year 2 we have been learning about different materials and their properties. To support our learning we visited the Science Museum to explore their materials exhibit.
---
Year 2 on: Learning in Year 2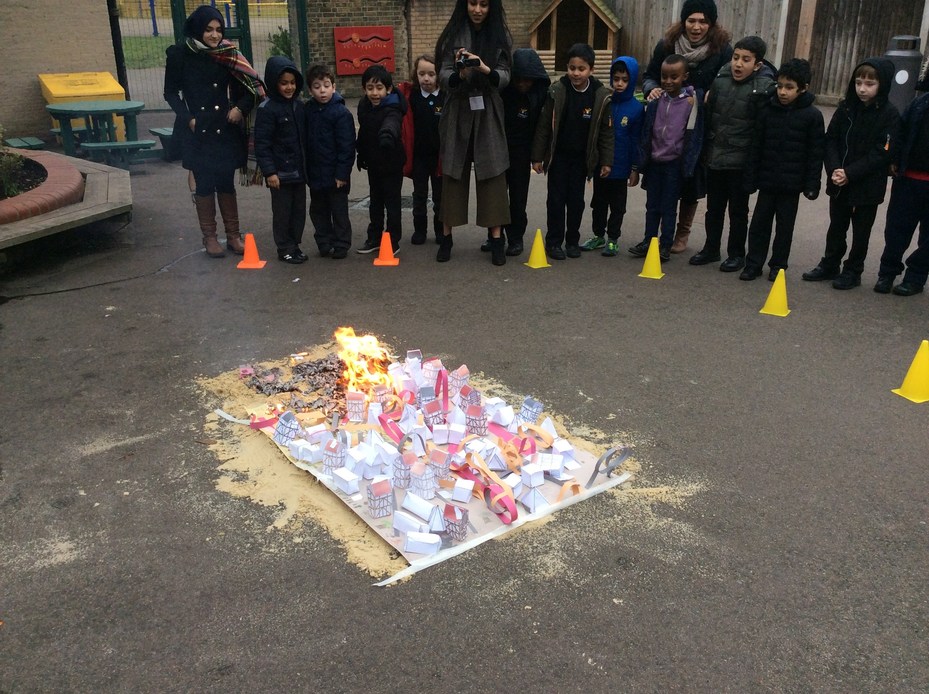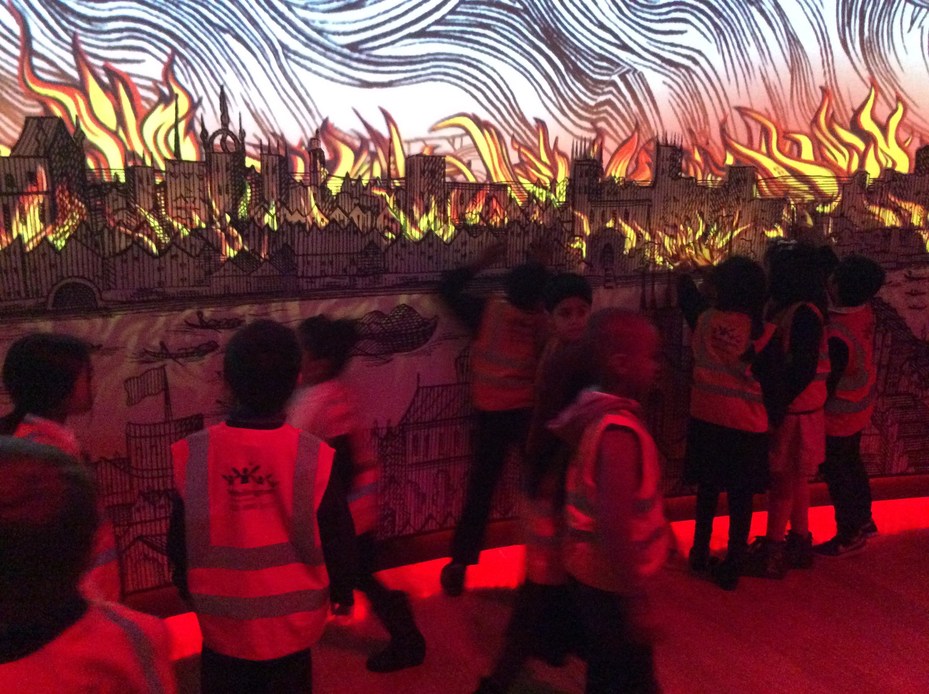 This term we have been learning about the Great Fire of London. We went on a trip to see a special exhibition called 'Fire, Fire!' at the Museum of London.
We then decided to make our own version of what happened! We made 3D model houses using nets and placed them close together just like the houses were built in 1666.
Afterwards, we took our miniature city outside and recreated the historic event!
---
Year 2 on: Learning in Year 2
As part of our RE Topic, looking at Judaism, Year 2 visited the Bevis Marks Synagogue in Aldgate.
We learned that this is the oldest synagogue in London, having been built in the 1700s. We were shown some of the important parts of the building and even got to see a small Torah used in children's services. The Torah is the holy book for Jews. When we returned to school we had fun exploring lots of Jewish artefacts and comparing how a synagogue is different and similar to a church and mosque.
---
Year 2 on: Learning in Year 2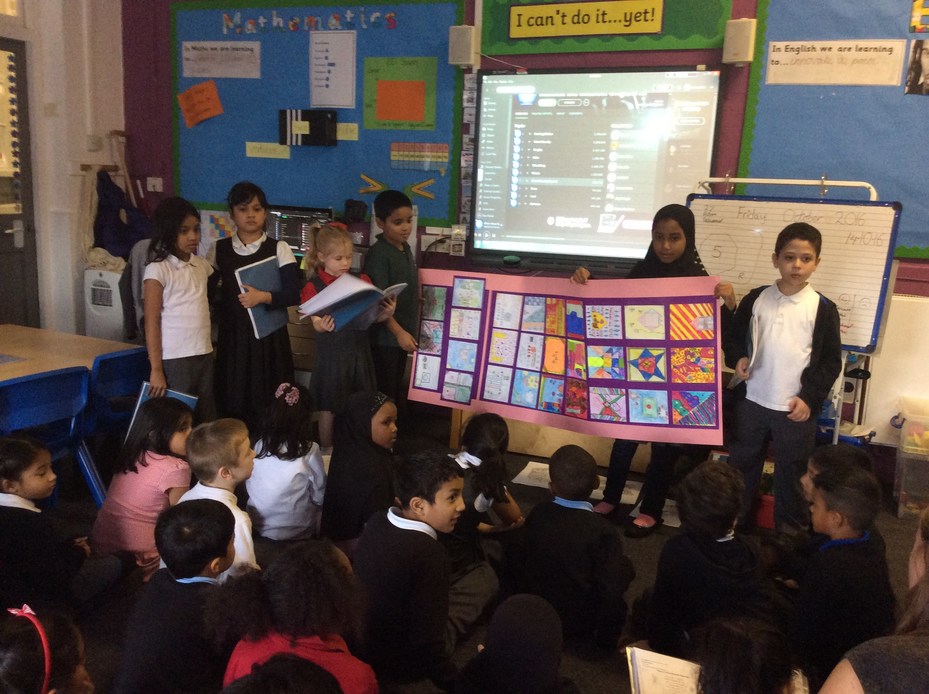 For Theme Week, Year 2 looked at the life of Rosa Parks and Benjamin Zephaniah. At the end of the week, Year 2 were excited to share the poetry they had written in the style of Zephaniah's poem The Nature Trail. Year 4 then showed us the art work they had created based on the artist Yinka Shonibare.
---