Learning in Year 3
Year 3 on: Learning in Year 3
In Year 3 this term, we have been learning about and celebrating unity and black history. We have been looking at Janice Sylvia Brock's art work. We worked as a united team to create our own representations of the masterpiece.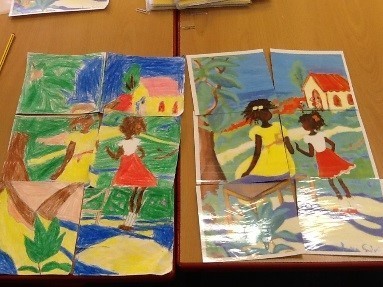 ---
Learning in Year 4
Year 4 on: Learning in Year 4
This term, we have been discussing what is meant by unity. We started by remembering a time where we felt included and how this made us feel. We then explored why it is better for us and the world to be united. We looked at the artwork 'UK School Report' by a black artist named Tam Joseph. Using this piece as inspiration, we created our self-portraits to reflect our positive qualities. We then put these together to form a class collage. We also celebrated our differences by having a Unity Party in Year 4.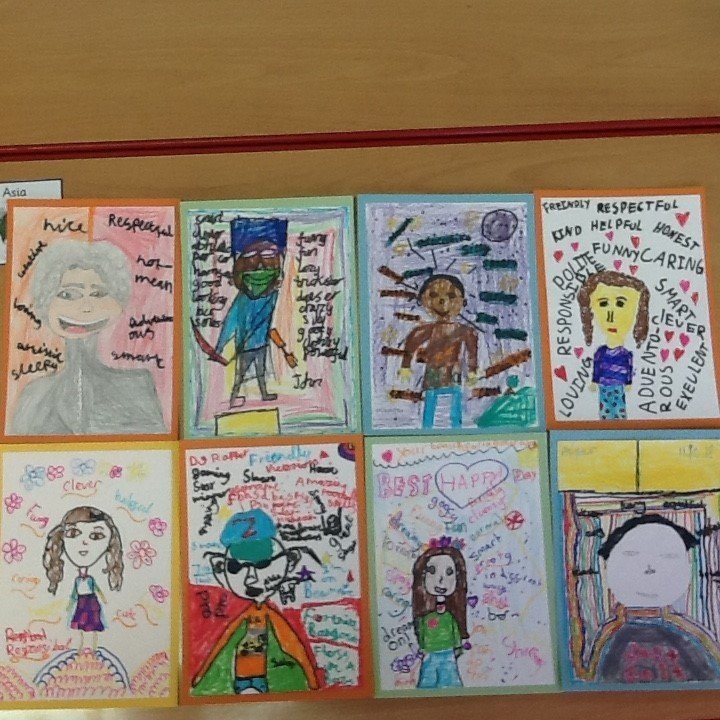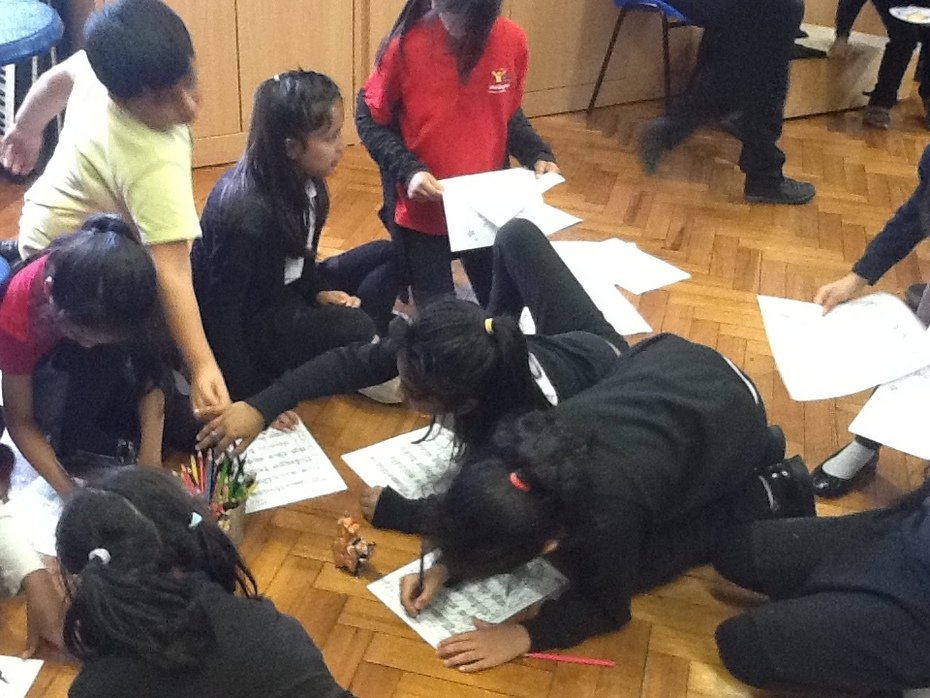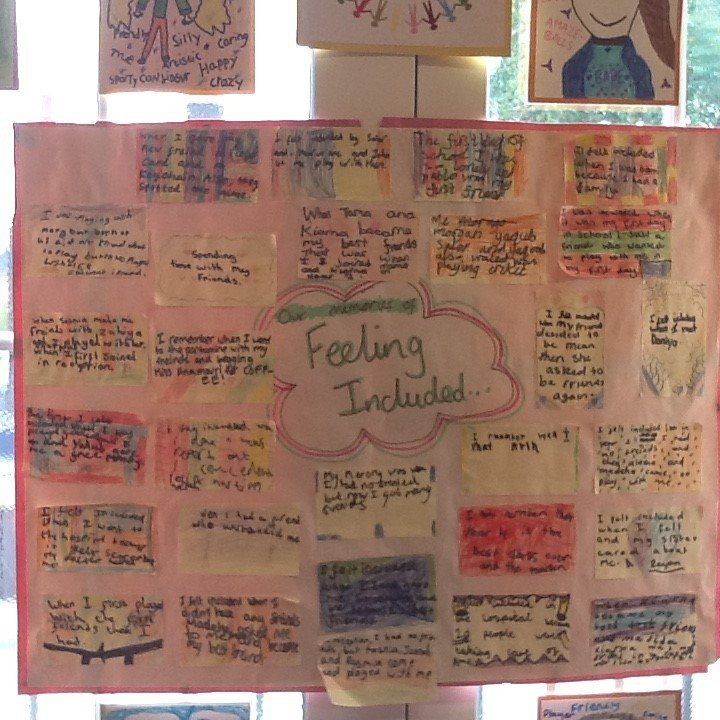 ---
Year 4 on: Learning in Year 4
In Year 4, we have been learning all about life during World War 2. Our learning in DT has been particularly exciting as we learnt about Anderson shelters, what they were used for and analysed how they were built. We then designed and created our own model Anderson shelters, paying close attention to the materials we use to ensure they were strong and durable.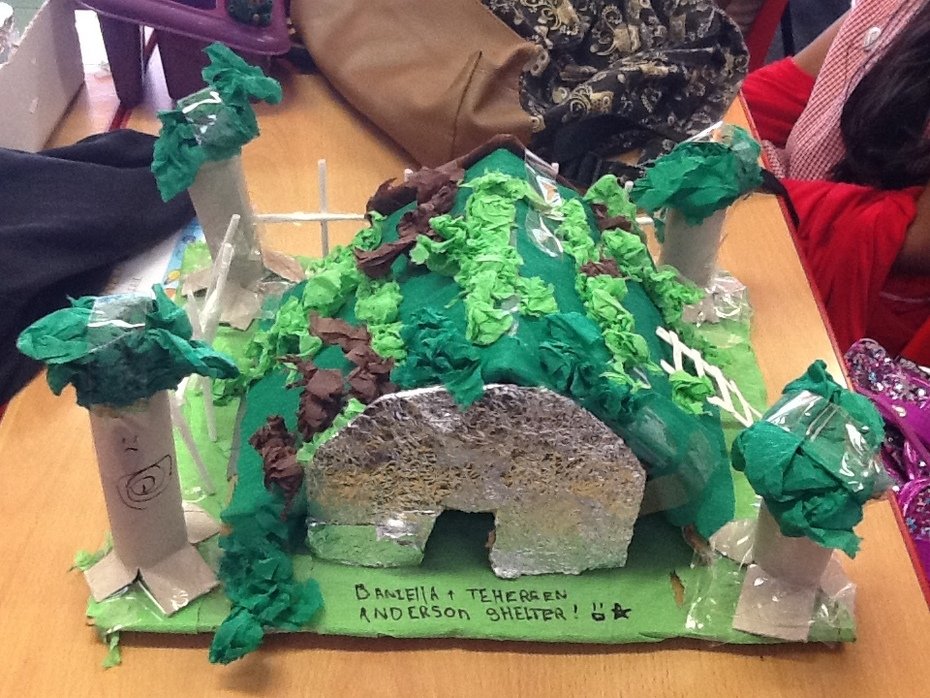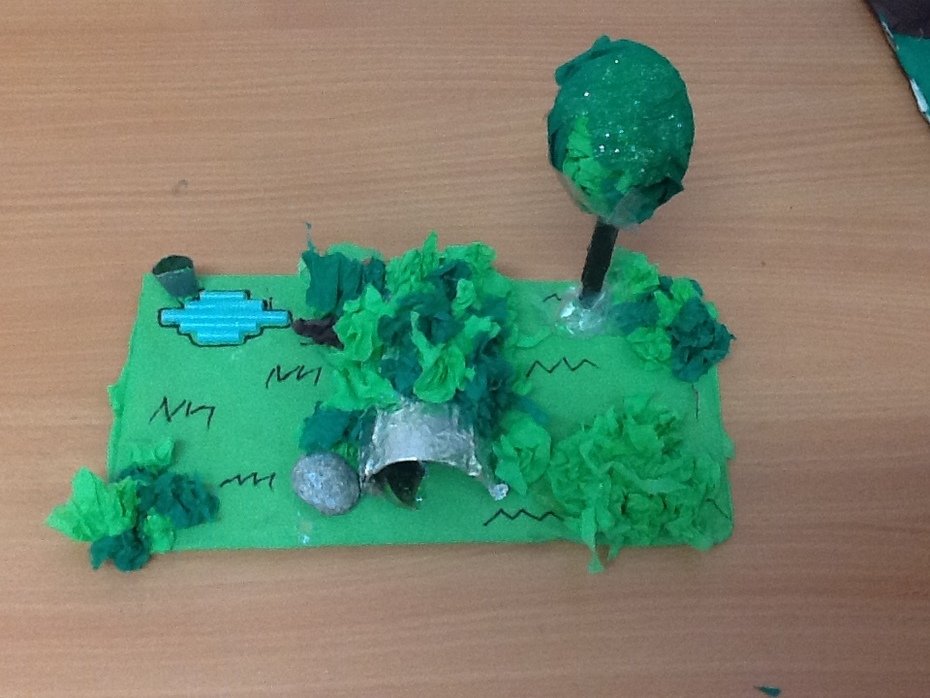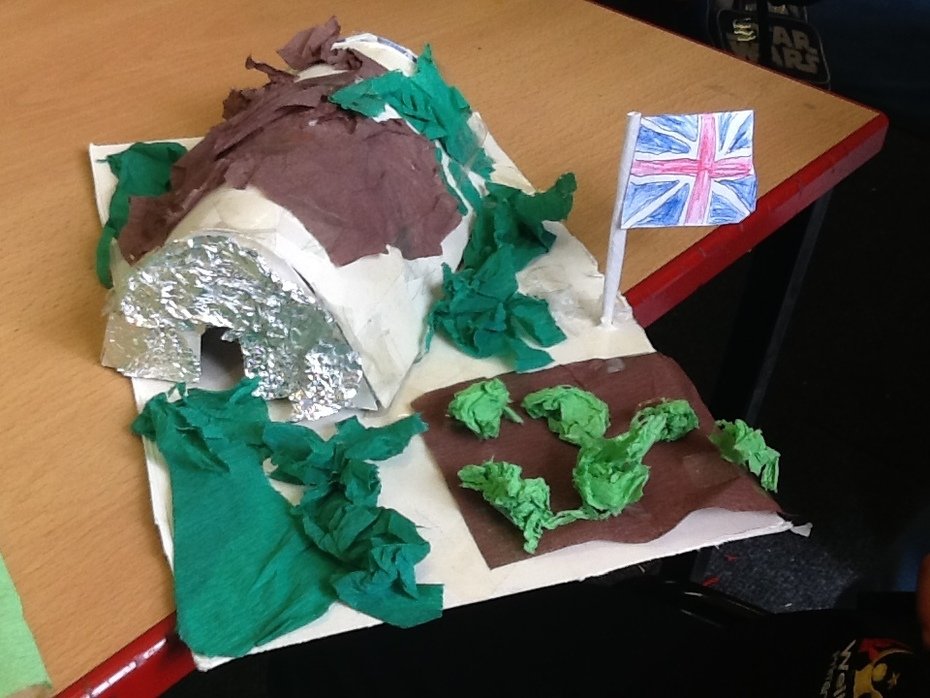 ---
Year 4 on: Learning in Year 4
For Black History week, we have been exploring our theme of Unity. In Year 4, we looked at the artwork of Sonia Boyce. We studied a range of paintings and unpicked the key themes that feature in her work such as family, identity and self expression.
Having studied her work, we chose the Memory Ticket Machine and created our own version. We then created individual memory postcards, with pictures to depict our favourite memories. We also used our learning in English and wrote kenning poems to describe our memories, before sharing our work collectively with the whole school.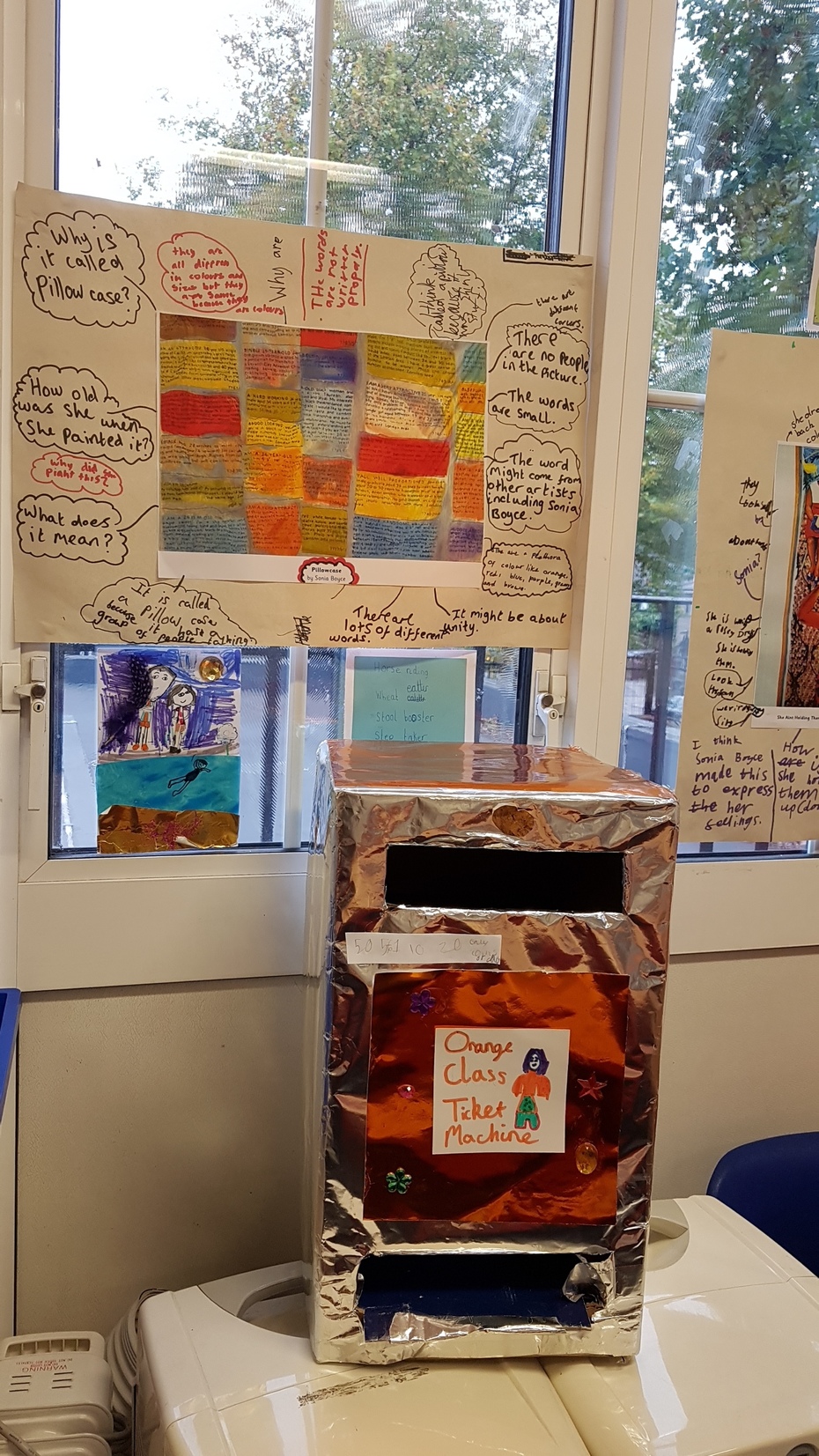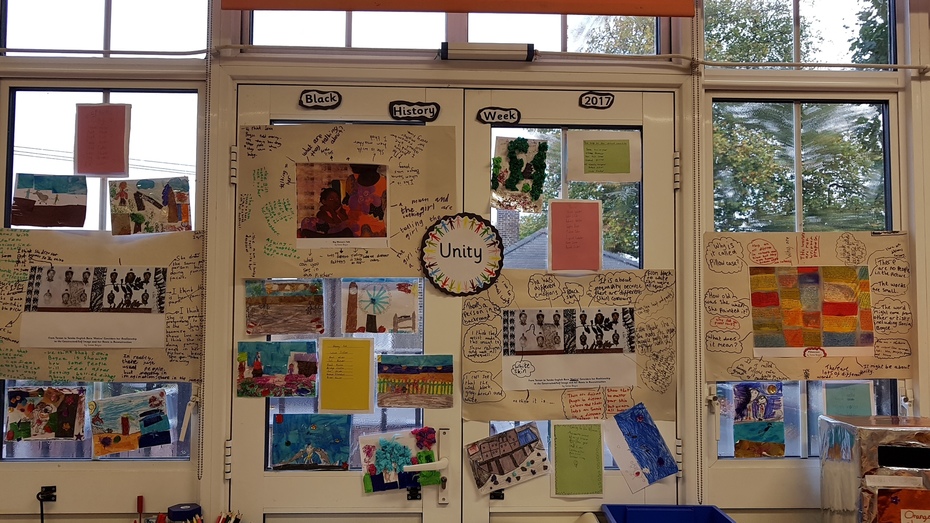 ---
Year 4 on: Learning in Year 4
On Monday 27th February, Year 4 made the scenic journey to Forest Hill in South-East London to visit the Horniman Museum. Both classes took part in a practical, hands-on session about Ancient Benin, delivered by a historical expert.
The children were able to handle a mixture of real and replica artefacts from the time when Benin was one of the most powerful empires in Africa, including brass plaques, ivory and coral. They also experienced the different stages of how a brass plaque would have been made, in a process called 'Lost Wax Casting.' Together they discussed the meaning and importance of the different items, helping to deepen their understanding of this fascinating lost kingdom.
As well as taking part in the workshop, children also explored the Natural History Gallery at the museum, reflecting on their work in classifying animals in Science. Despite the rain and unfortunate train delays on the way back to school, a great time was had by everyone.
---
Year 4 on: Learning in Year 4
On Friday, both Y4 classes performed in a spectacular concert alongside several other primary schools from Tower Hamlets. Tower Voices has seen both classes receive singing coaching from an expert for several weeks – the children have been rehearsing tirelessly and have learned a total of five songs.
The concert took place at St Paul's Way Secondary School in the professional music auditorium. The children performed to other children from each of the different participating schools and to the many parents and carers who came along to enjoy the show.
Hamid, a singer from Red Class, said:
"Performing on a real stage in front of a large audience was really exciting, and made all the hard work of rehearsing worth it."
Miss Hamlet and Miss Strode would like to thank the children for their dedication, Miss Rusbridge from Tower Voices for her excellent coaching, and the parents and carers who attended the performance for their wonderful support.
---