Learning in Year 3
Year 3 on: Learning in Year 3
In DT, we designed and made animal sock puppets! We learnt how to use the blanket and running stitch. We had great fun!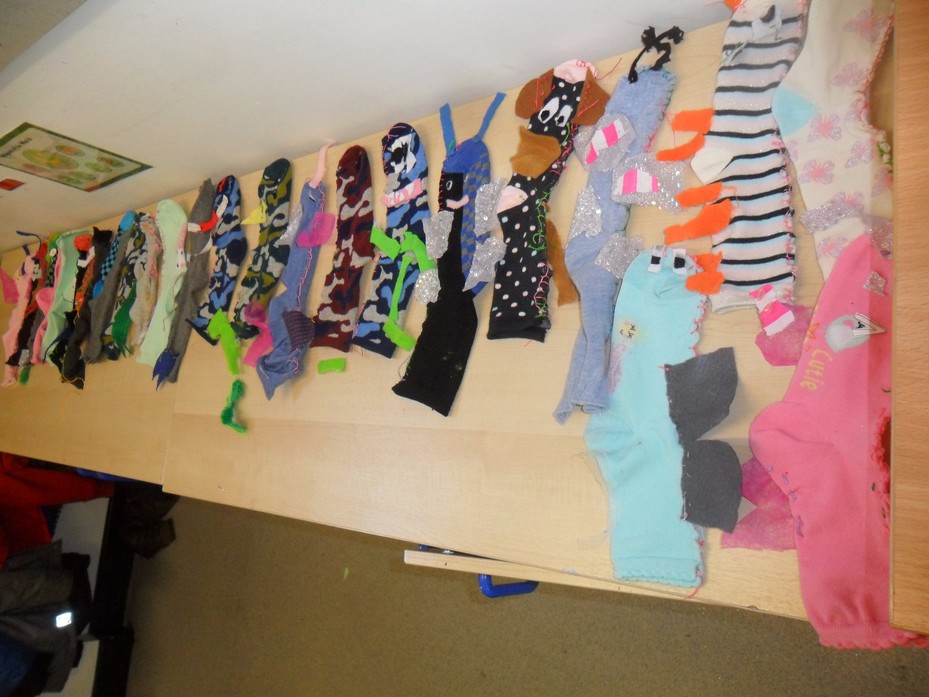 ---
Learning in Year 4
Year 4 on: Learning in Year 4
On Monday 27th February, Year 4 made the scenic journey to Forest Hill in South-East London to visit the Horniman Museum. Both classes took part in a practical, hands-on session about Ancient Benin, delivered by a historical expert.
The children were able to handle a mixture of real and replica artefacts from the time when Benin was one of the most powerful empires in Africa, including brass plaques, ivory and coral. They also experienced the different stages of how a brass plaque would have been made, in a process called 'Lost Wax Casting.' Together they discussed the meaning and importance of the different items, helping to deepen their understanding of this fascinating lost kingdom.
As well as taking part in the workshop, children also explored the Natural History Gallery at the museum, reflecting on their work in classifying animals in Science. Despite the rain and unfortunate train delays on the way back to school, a great time was had by everyone.
---
Year 4 on: Learning in Year 4
On Friday, both Y4 classes performed in a spectacular concert alongside several other primary schools from Tower Hamlets. Tower Voices has seen both classes receive singing coaching from an expert for several weeks – the children have been rehearsing tirelessly and have learned a total of five songs.
The concert took place at St Paul's Way Secondary School in the professional music auditorium. The children performed to other children from each of the different participating schools and to the many parents and carers who came along to enjoy the show.
Hamid, a singer from Red Class, said:
"Performing on a real stage in front of a large audience was really exciting, and made all the hard work of rehearsing worth it."
Miss Hamlet and Miss Strode would like to thank the children for their dedication, Miss Rusbridge from Tower Voices for her excellent coaching, and the parents and carers who attended the performance for their wonderful support.
---
Year 4 on: Learning in Year 4
This week, Year 4 have been exploring ways to represent their personal identity through poetry and art. We studied the poem Checking Out Me History by John Agard, and the artwork Double-Dutch by Yinka Shonibare. As we have been learning about kennings (an old type of descriptive poem), we then wrote kenning poems about our own identities. Finally, we mimicked the style of Shonibare, using symbols and patterns to represent our identities through drawings.
We hope you like the final result!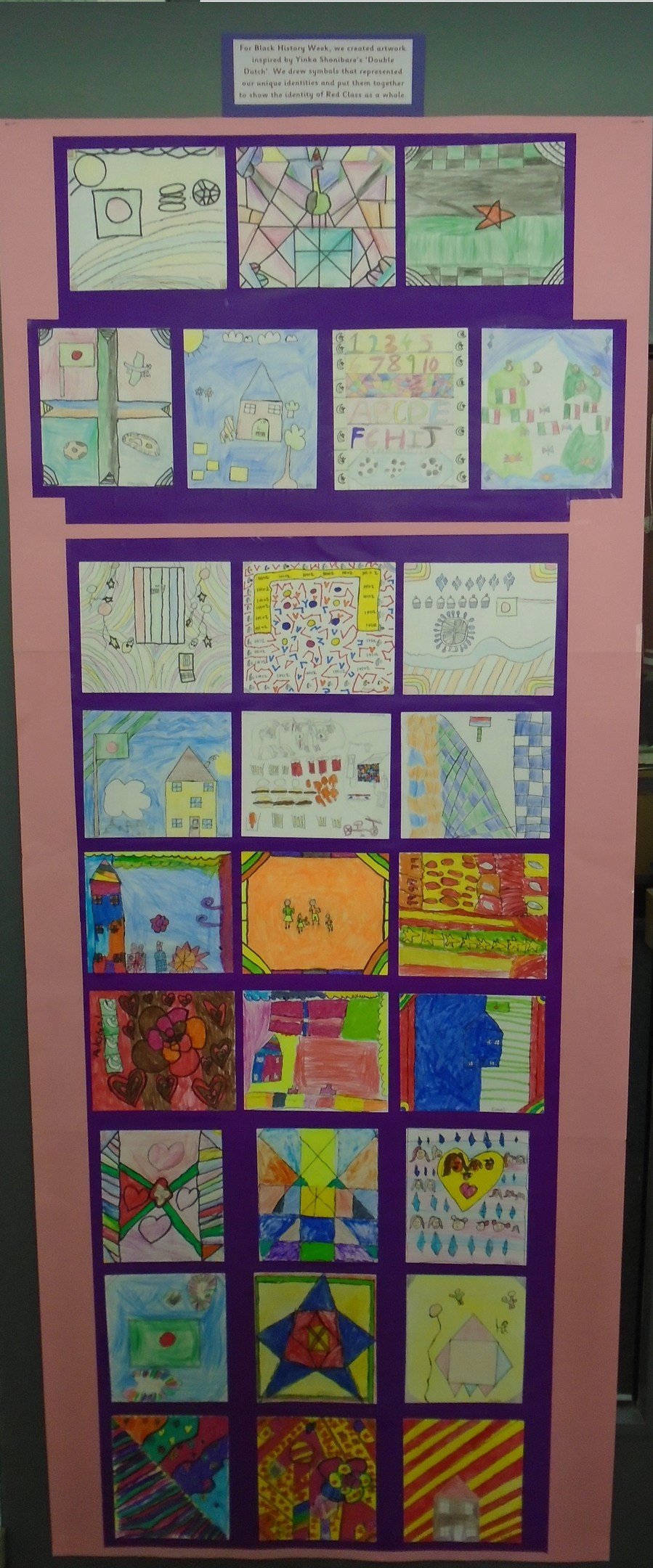 ---