Learning in Nursery
Nursery on: Learning in Nursery
In Jade Class we have Maths Box Time three times a week.
When Mrs Choudhury's Maths Box group opened their box today they found lots of objects linked to the story of Goldilocks and The Three Bears.
These objects helped the children to learn to compare the sizes of different objects and to sort the objects into groups. The children were using words like, 'bigger', 'smaller' , 'middle-sized' and 'match' during their group work today.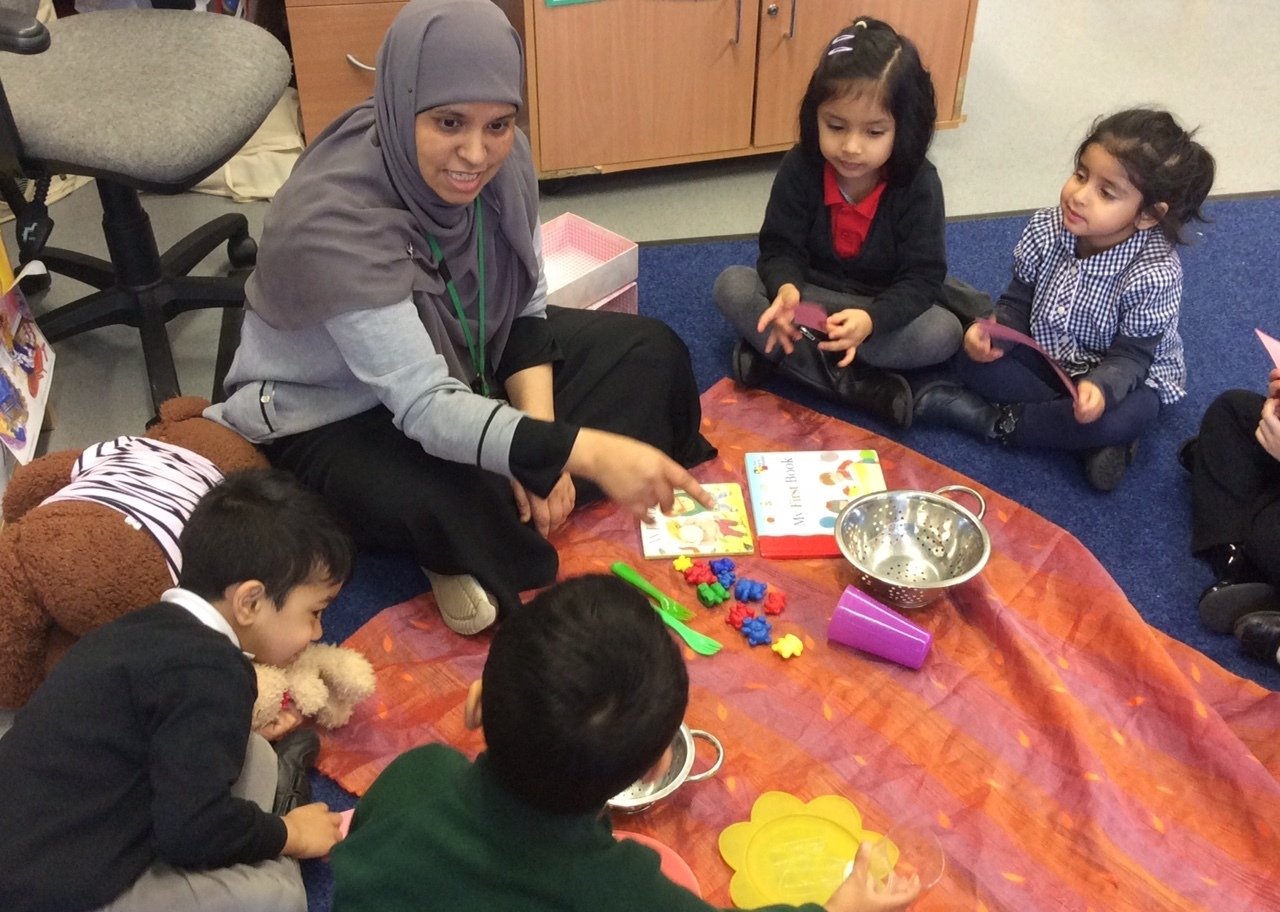 ---
Learning in Reception
Reception on: Learning in Reception
Reception have really been enjoying Autumn! We have been collecting Autumn leaves in our playgrounds and we have been reading the book Leaf Man by Lois Ehlert. We also went on our first seasonal walk. We walked to and around Tower Hamlets Cemetery Park, looking closely for all the signs of Autumn that we have been learning about and experiencing ourselves.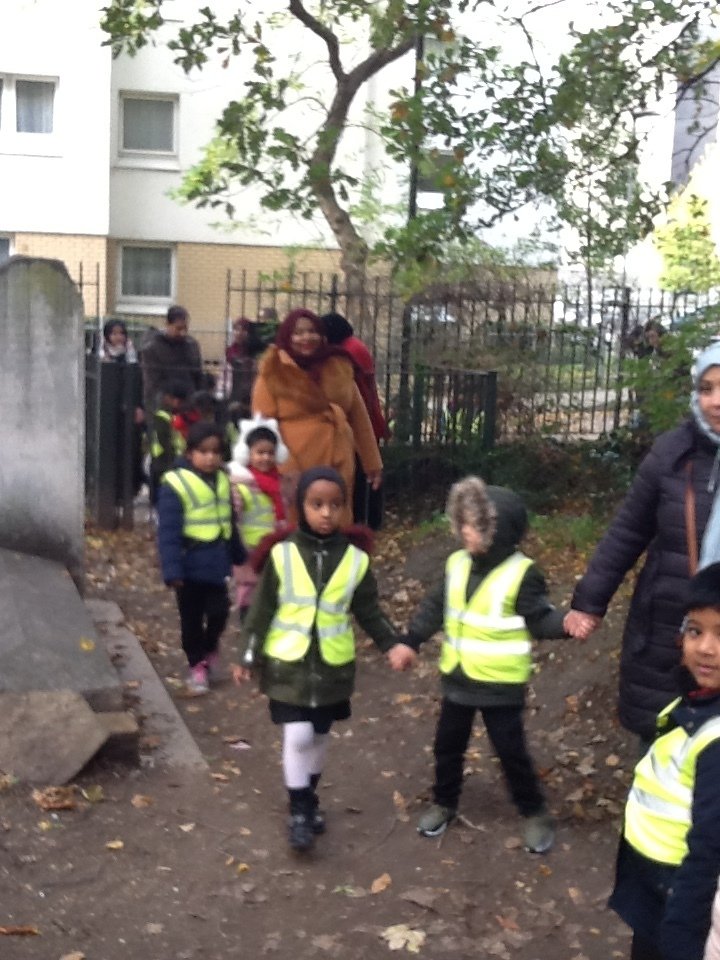 We looked at the trees and discussed the colour of the leaves. We spoke about how some of the trees are evergreen, and some have begun losing their leaves. We looked for autumnal animals and saw a few squirrels playing, jumping from tree to tree!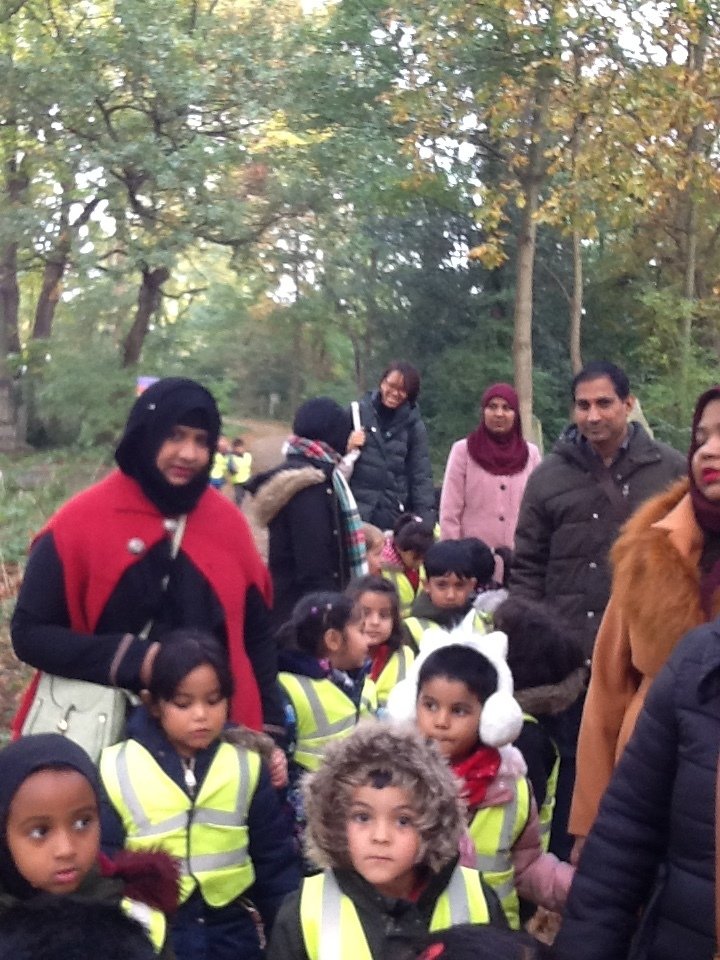 We had a lovely time! Thank you so much to all the parents who came with us - we are so grateful for your help!
---
Reception on: Learning in Reception
We have all settled in well during our first half term at school. Our topic is 'All About Me' and we have enjoyed learning about our new friends and their likes and dislikes. We have done so much fun, hands-on learning both indoors and outdoors.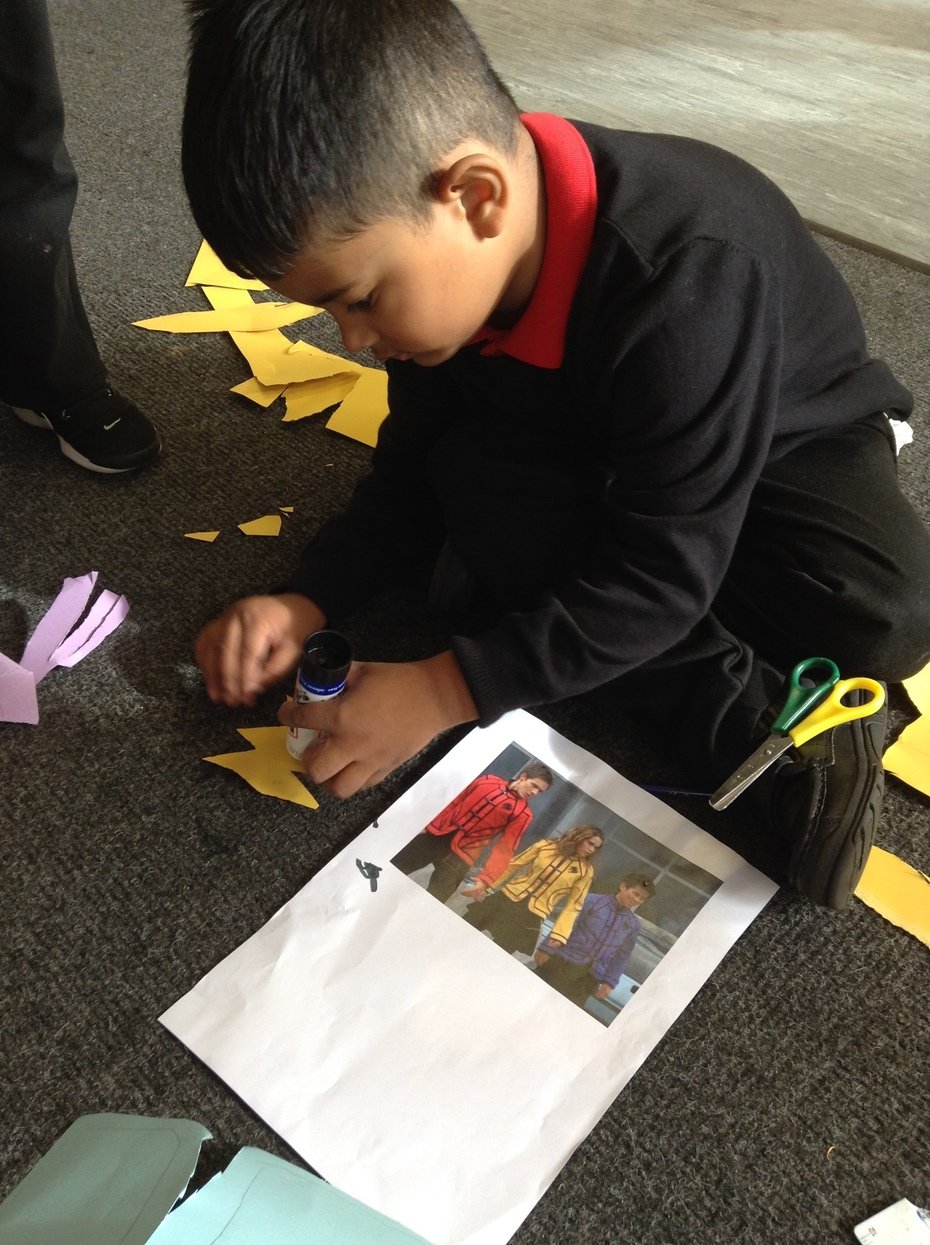 Some of us made Power Ranger costumes. We worked really hard to cut out the shapes, decorate them and attach them using sellotape.
Here is the final product- don't we look good?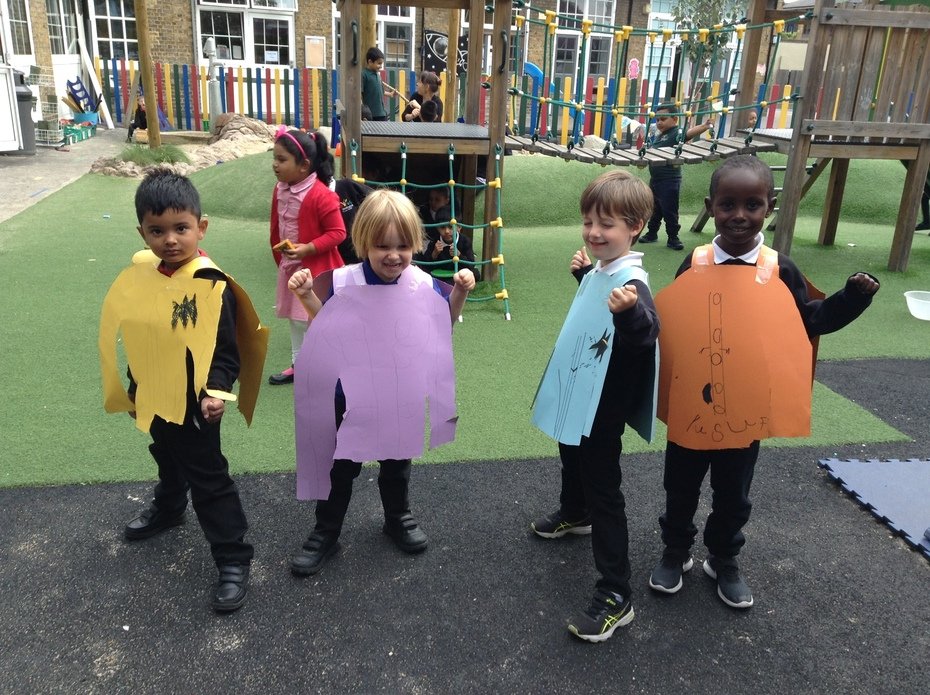 We love exploring in our sandpit and making sand cakes...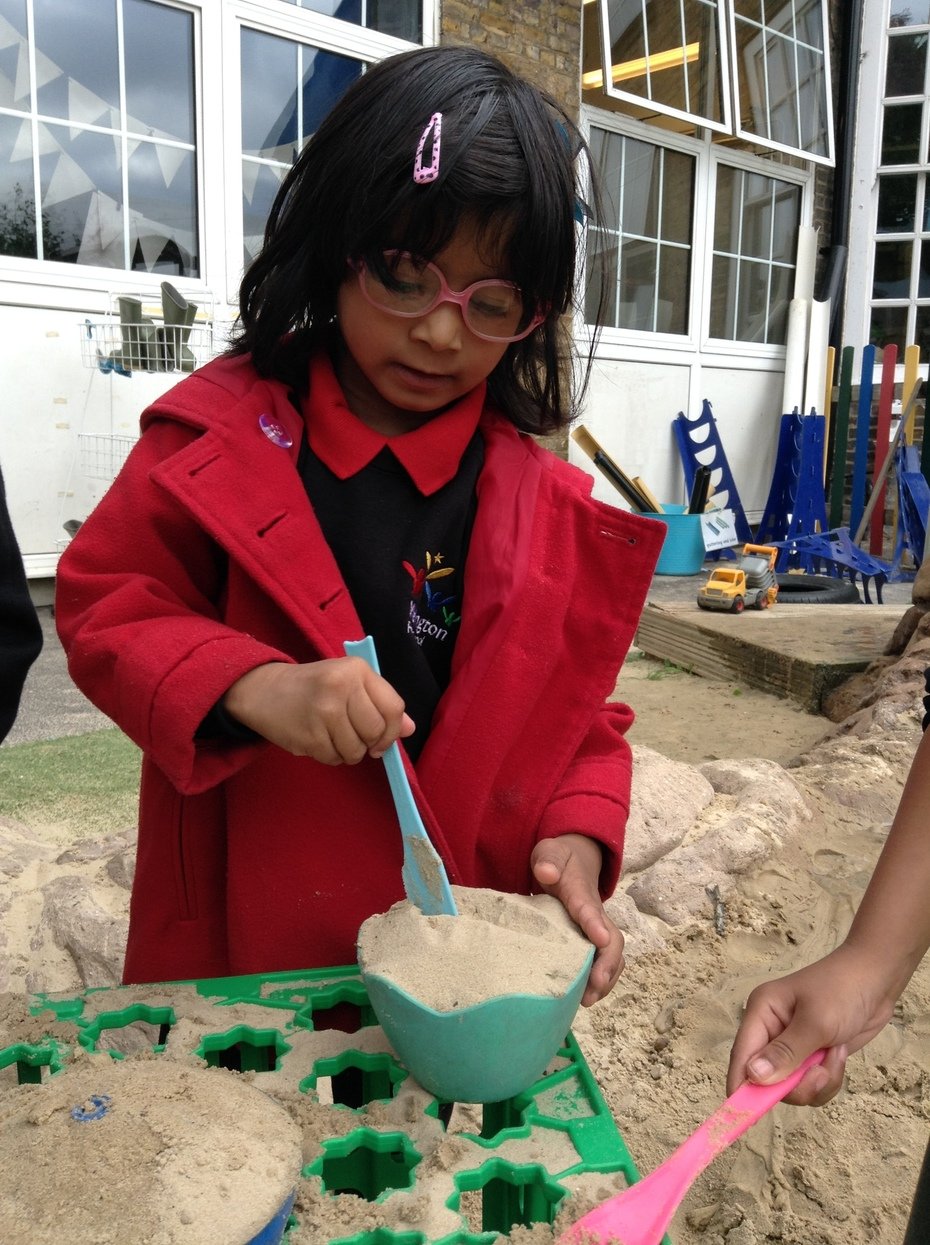 and also building bridges, dams and exploring water flow!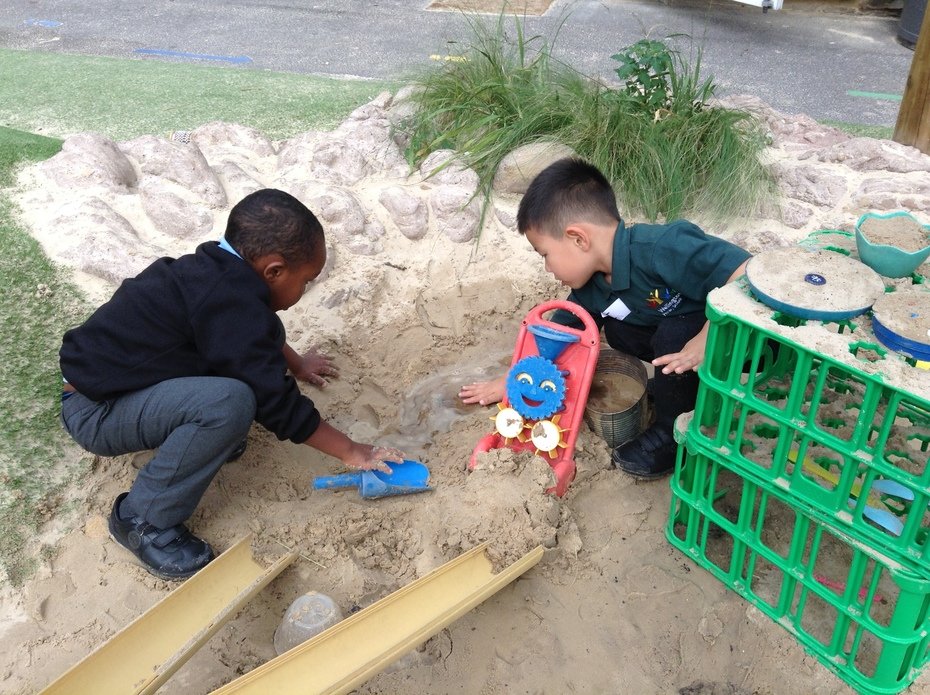 We love to explore and become 'scientists' in our investigation area...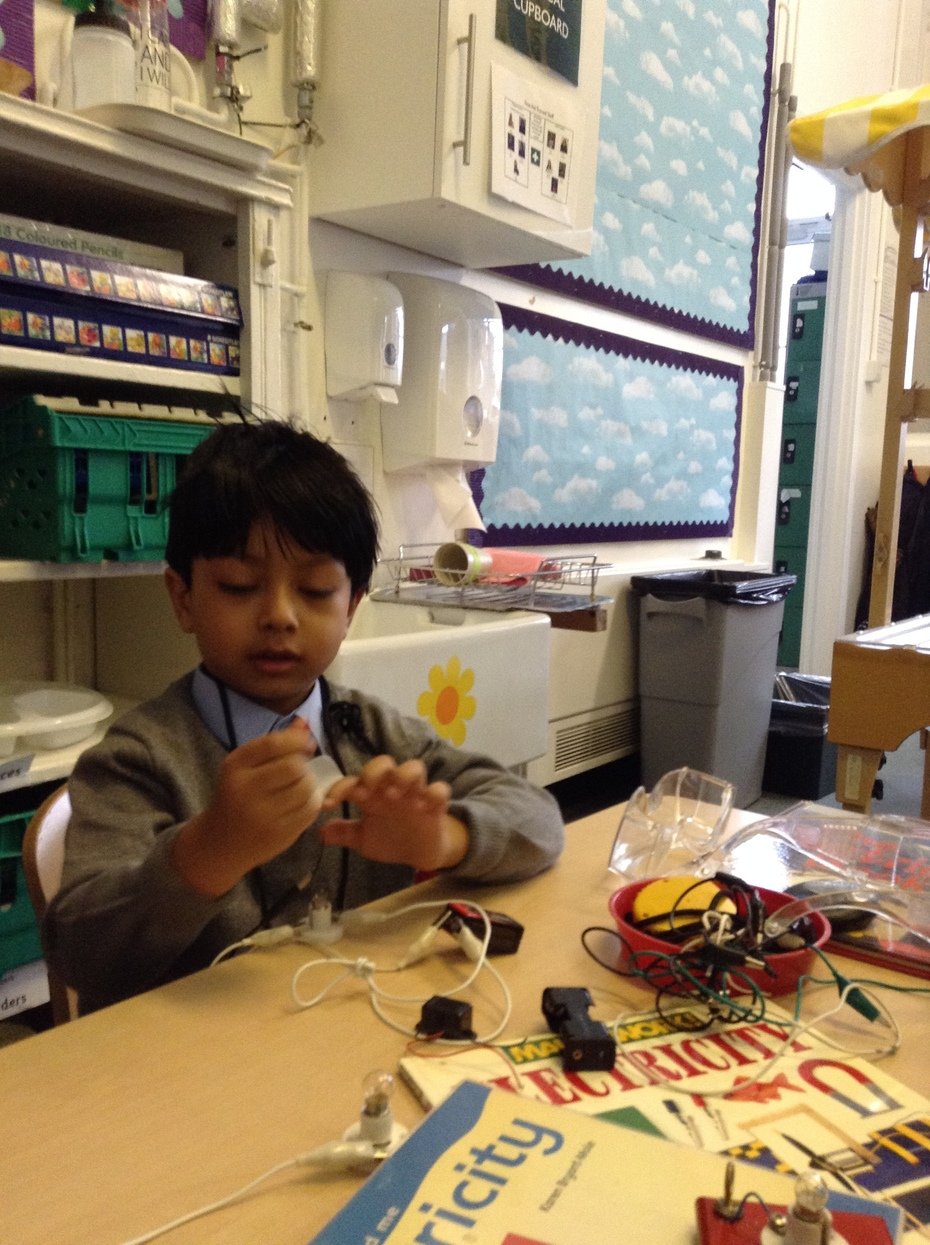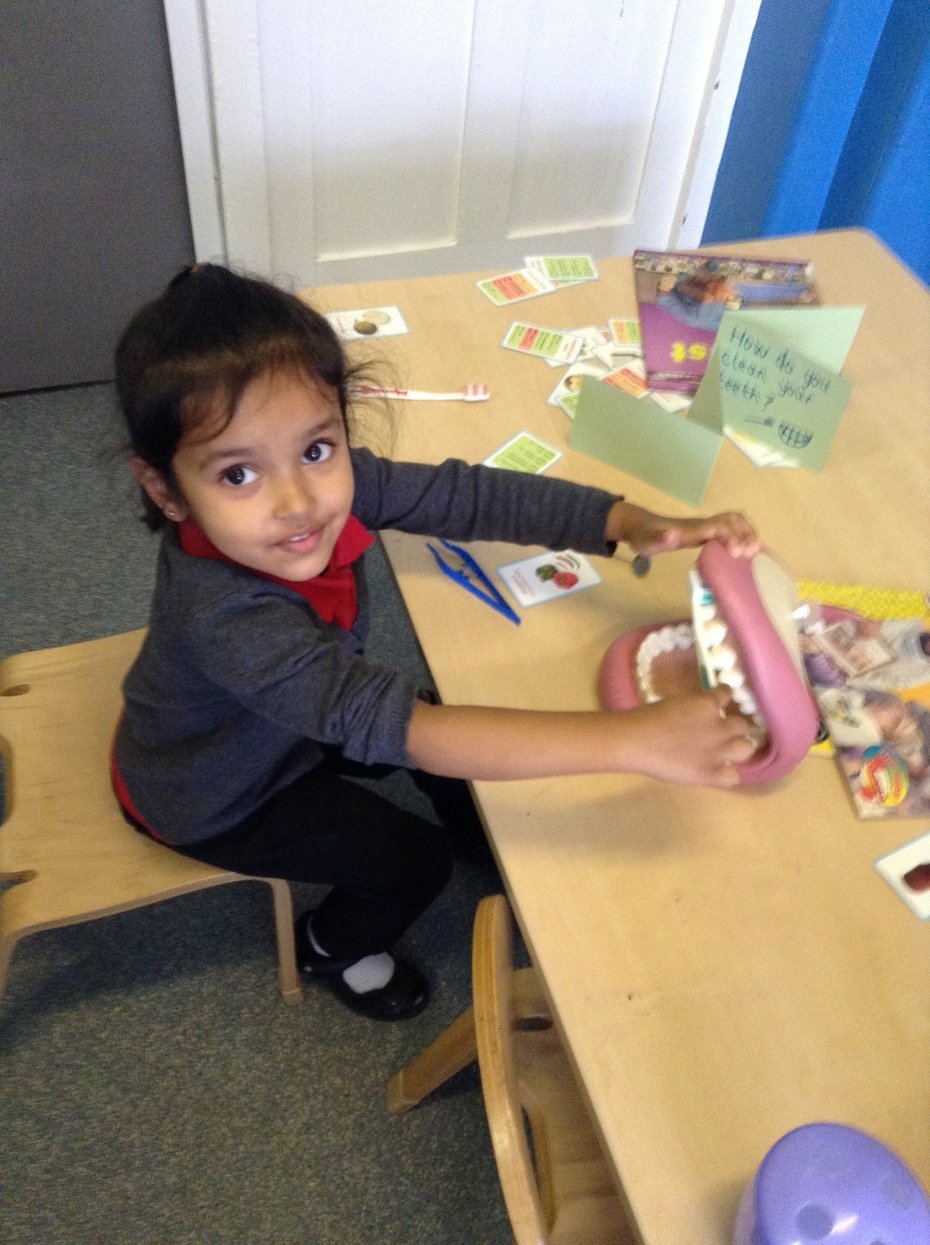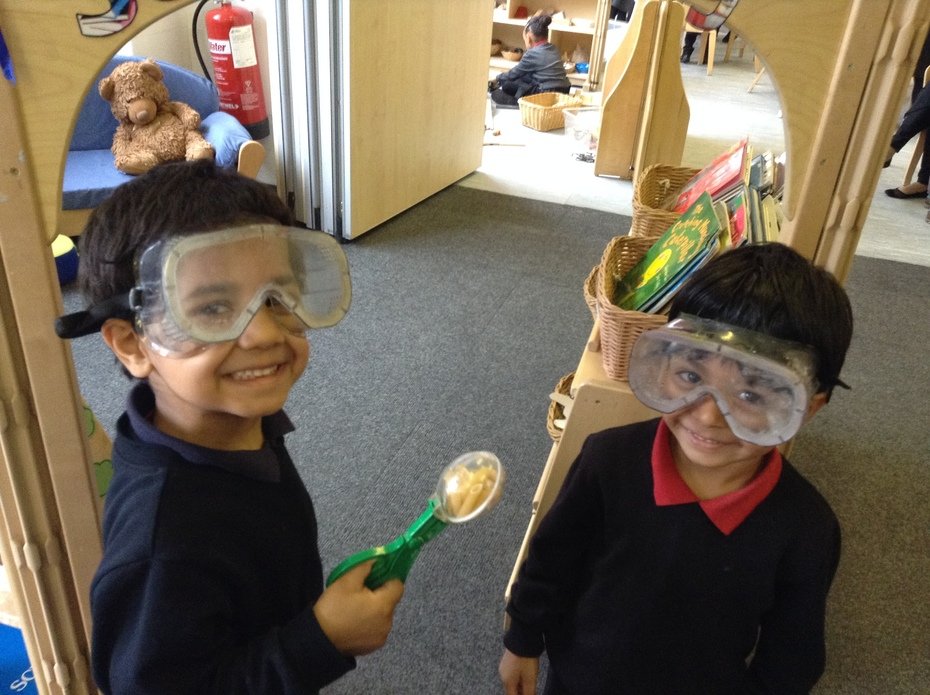 In maths we have been learning to recognise, represent and jot numbers 1-10.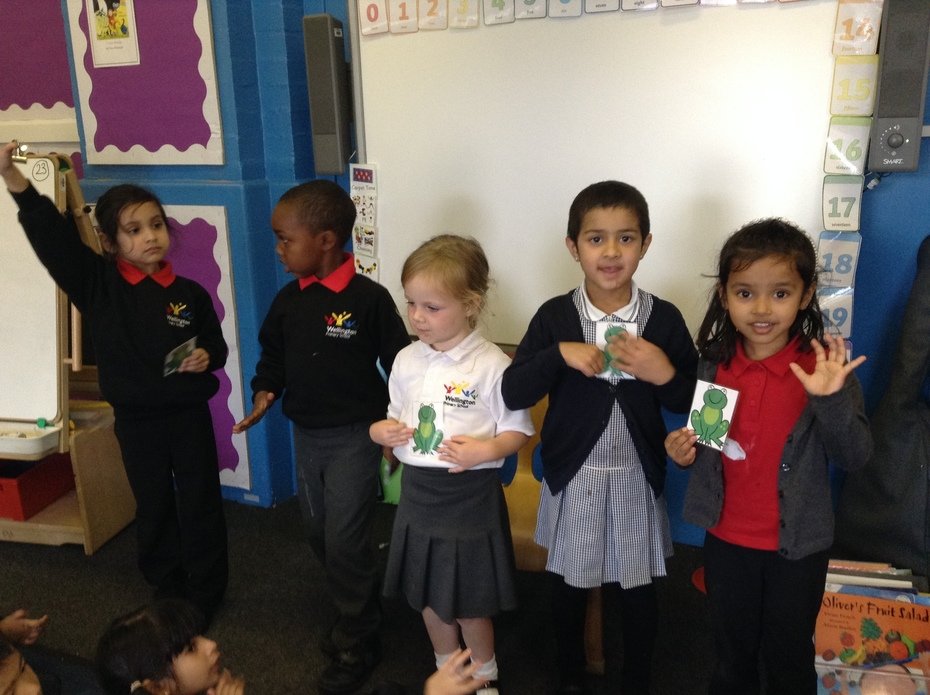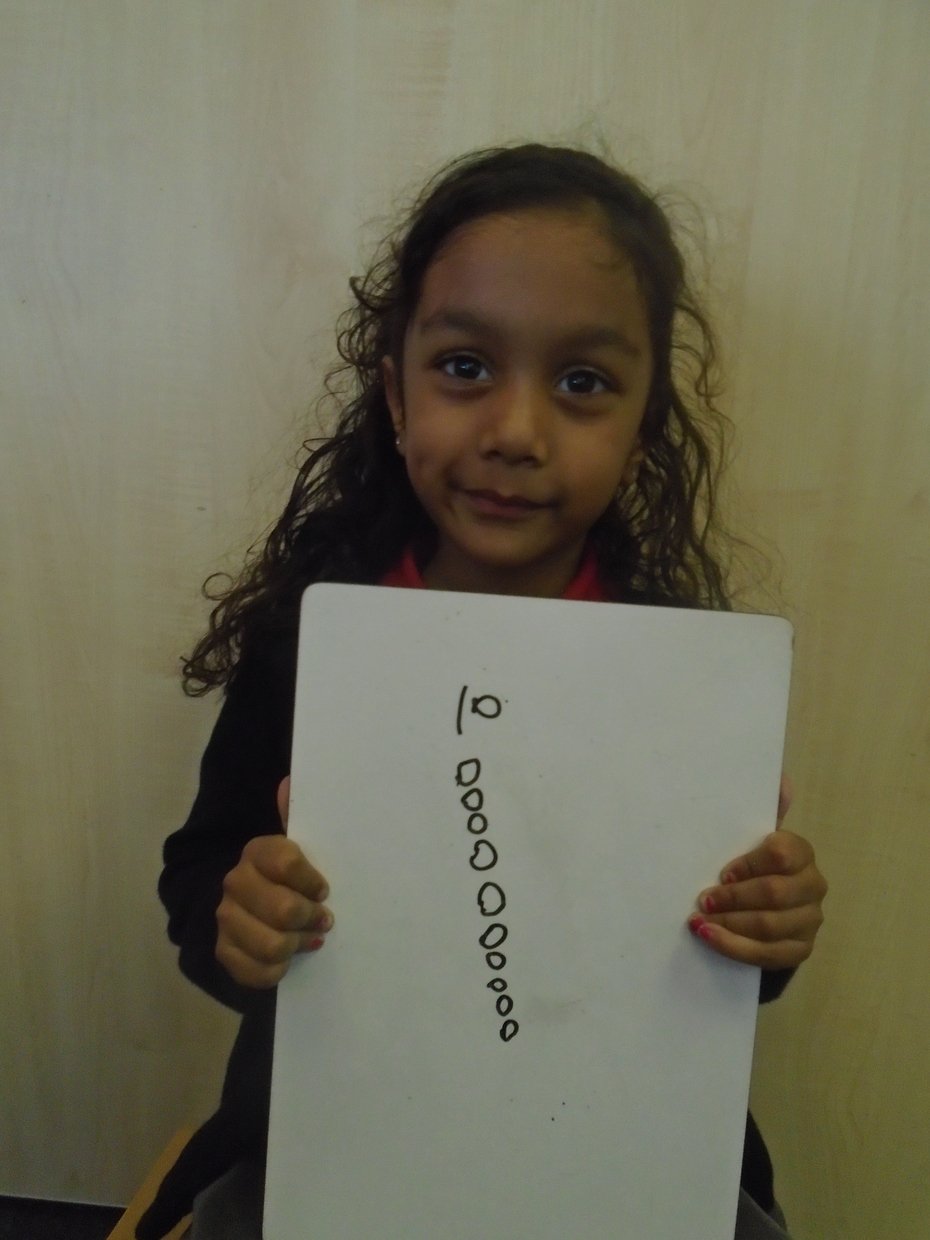 In English we have read lots of books already including: Wishy Washy Day, We Love Animals, Funny Bones and I Want My Mum! We have also started learning our High Frequency words.
We are really looking forward to all of the new learning in the next half term!
---
Reception on: Learning in Reception
As part of our Unity theme and RE learning, Reception learnt all about Diwali. We spent a week learning the story of Diwali and how the festival might be celebrated. We were very excited as we got the chance to do some cooking in school, which was even more fun when we got to eat our creations! We were also lucky enough to get some help from a parent volunteer who helped us to transform into artists and create Rangoli patterns. Here are some pictures that we took along the way.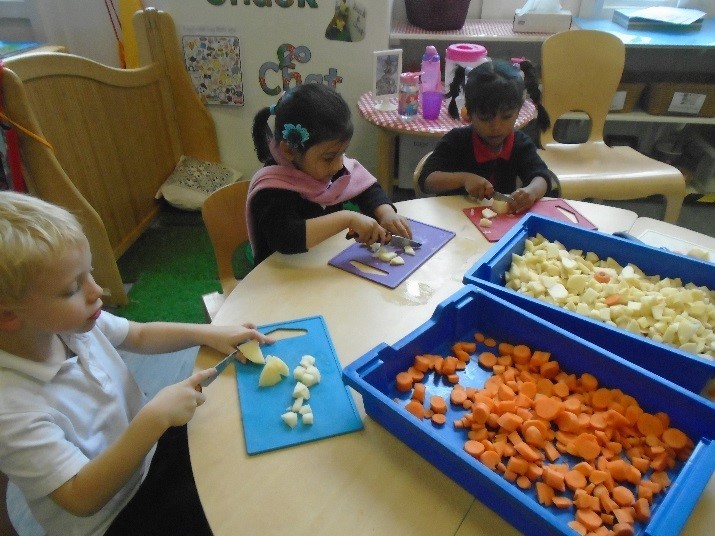 We made healthy samosas using lots of different vegetables. We were very careful when we peeled and chopped the veg and lots of us said we would love to make the samosas at home!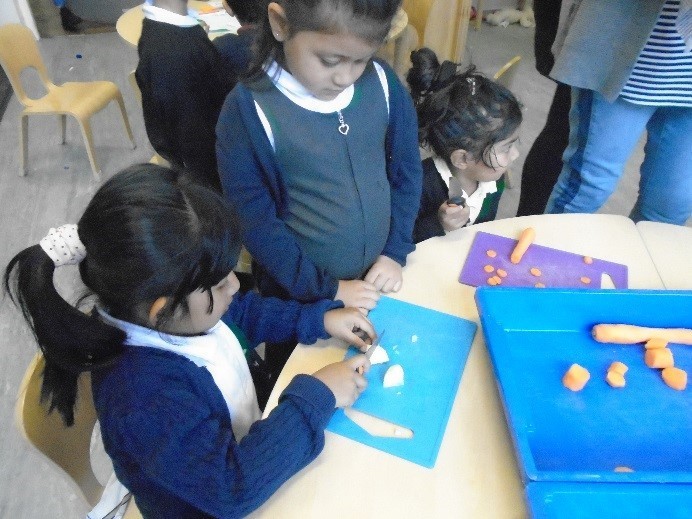 Here's one of the Rangoli patterns. The patterns used lots of bright, eye-catching colours and different kinds of shapes.
---
Reception on: Learning in Reception
As part of our 'Transport' topic, Reception went on a really fun and exciting school trip to the Emirates cable cars. We travelled by tube and DLR and saw lots of different types of transport during our journey. We were so proud of how sensibly and responsibly the children behaved during our trip. They were so well behaved that other passengers on the tube commented on their wonderful behaviour!
Here are some of the pictures from our trip: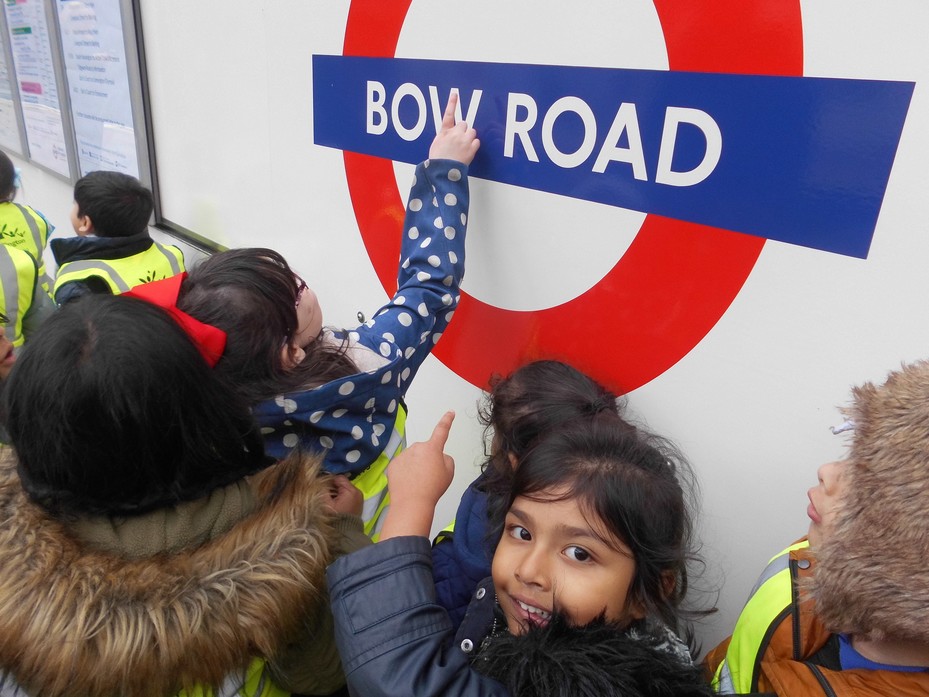 We loved being 'Word Detectives'. We used our phonics to try and read all the different signs and words around us on our trip.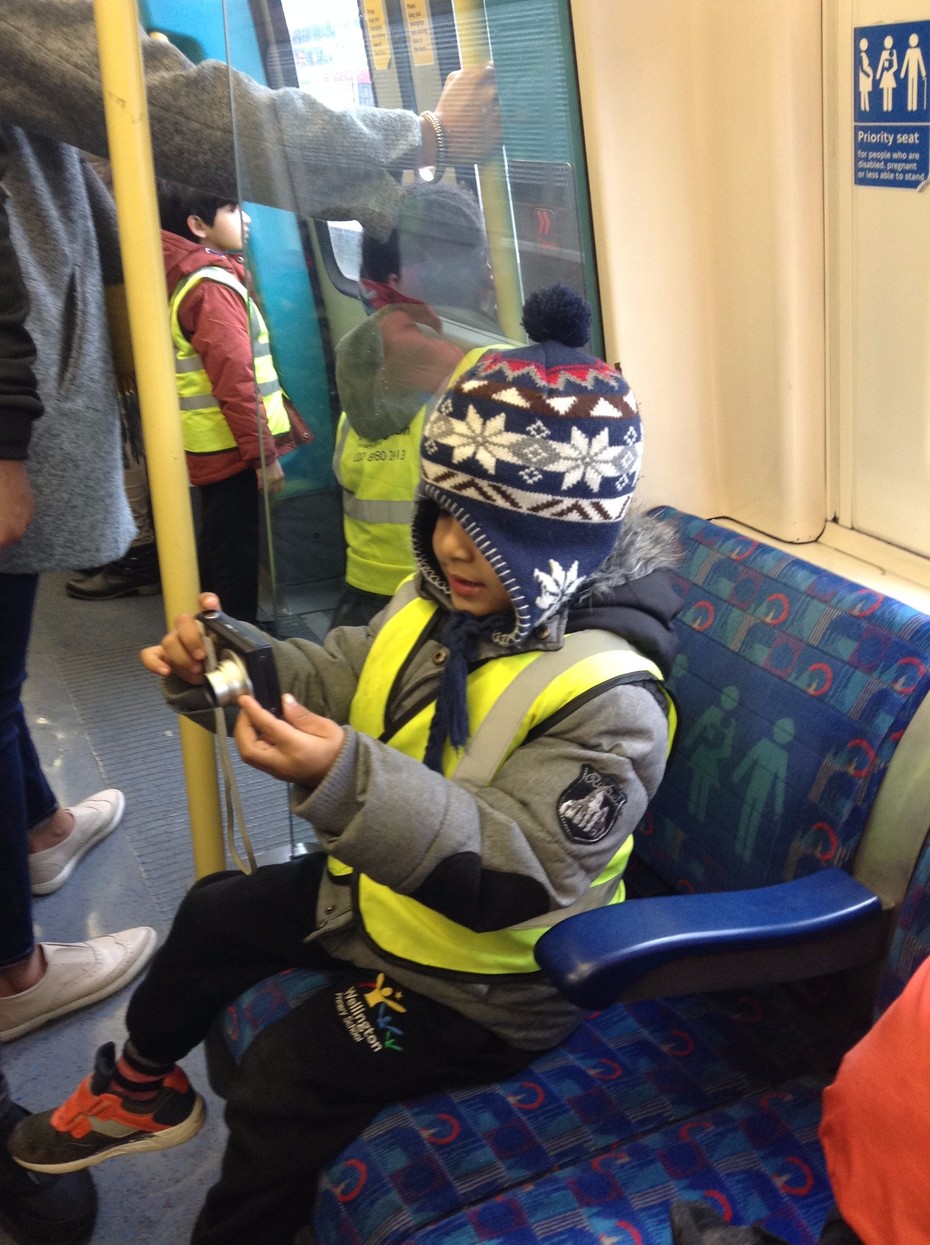 We enjoyed using our new cameras to take pictures of our journey and all the interesting things we saw!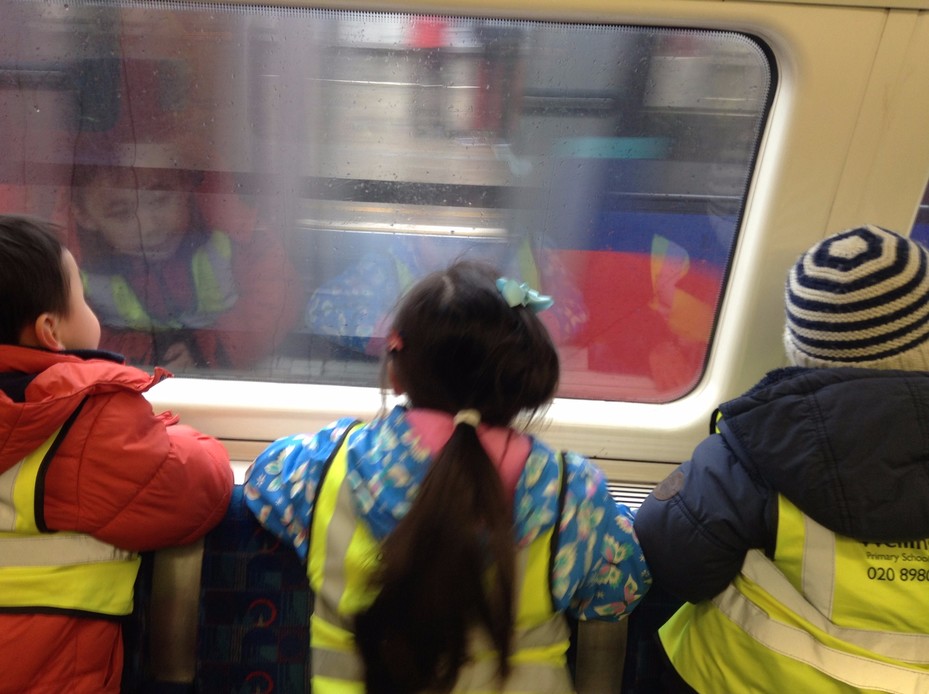 We really loved looking through the window and describing all of the different things we could see.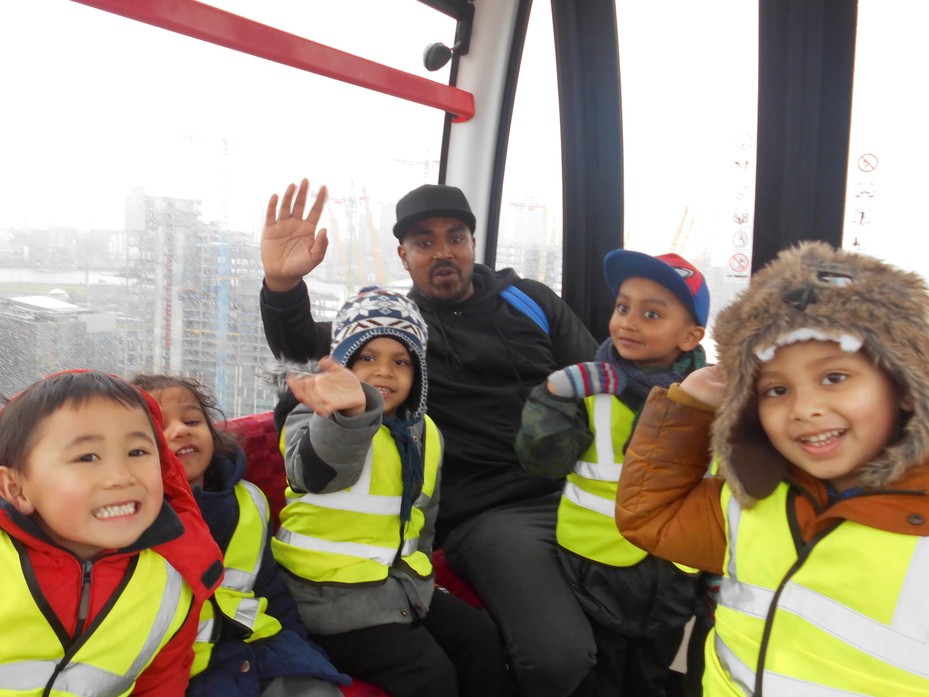 We were so lucky to have such lovely parent helpers supporting us on our trip!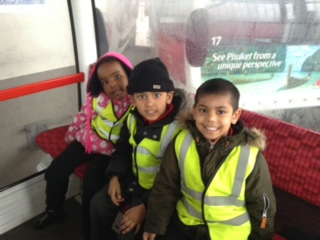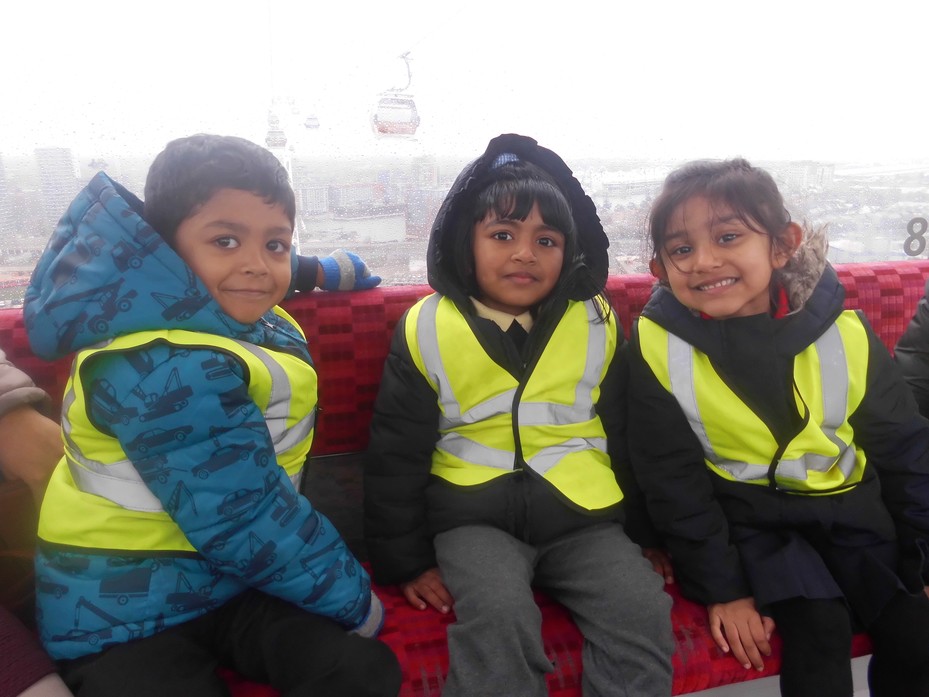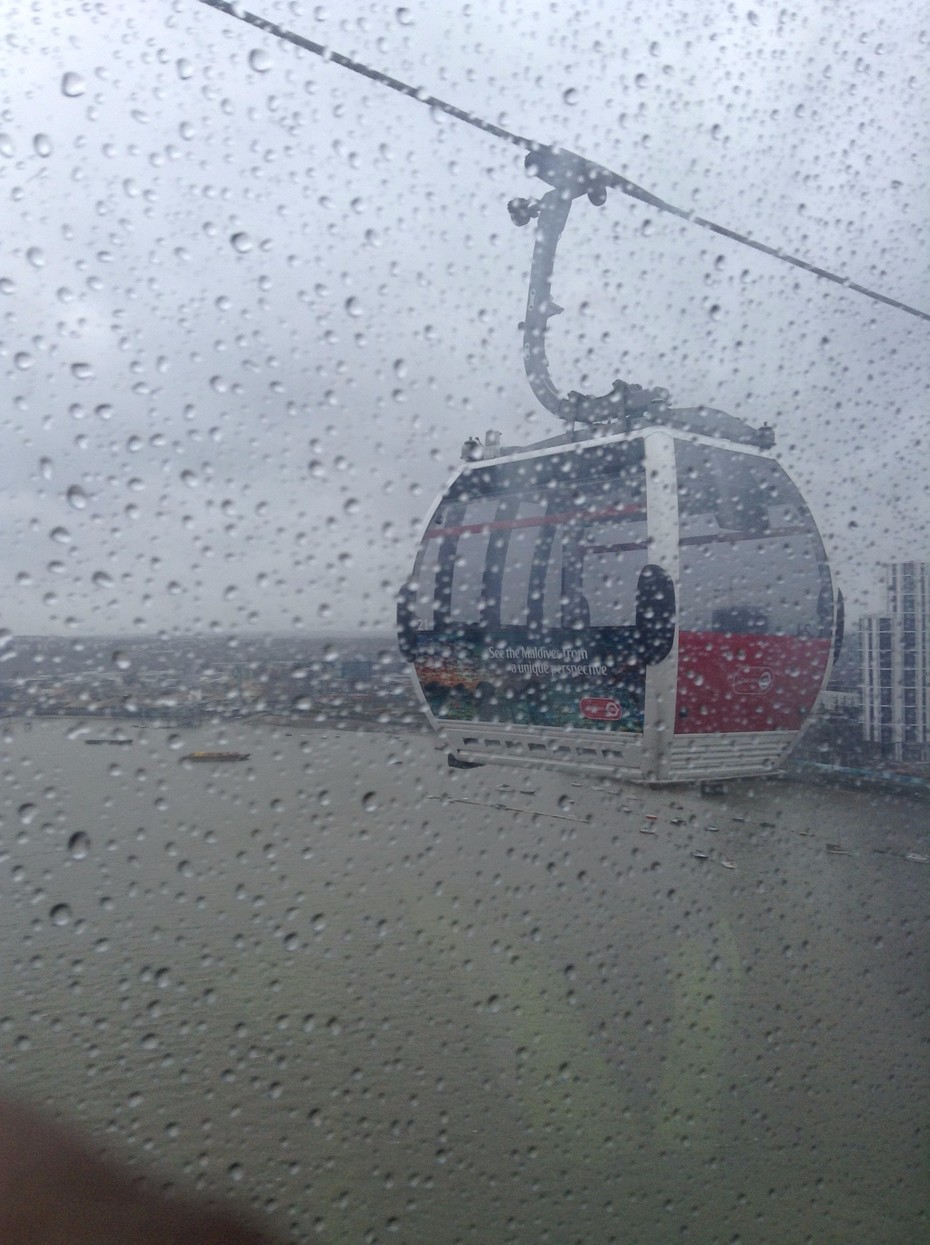 Even though it was raining, it didn't stop us from having lots of fun!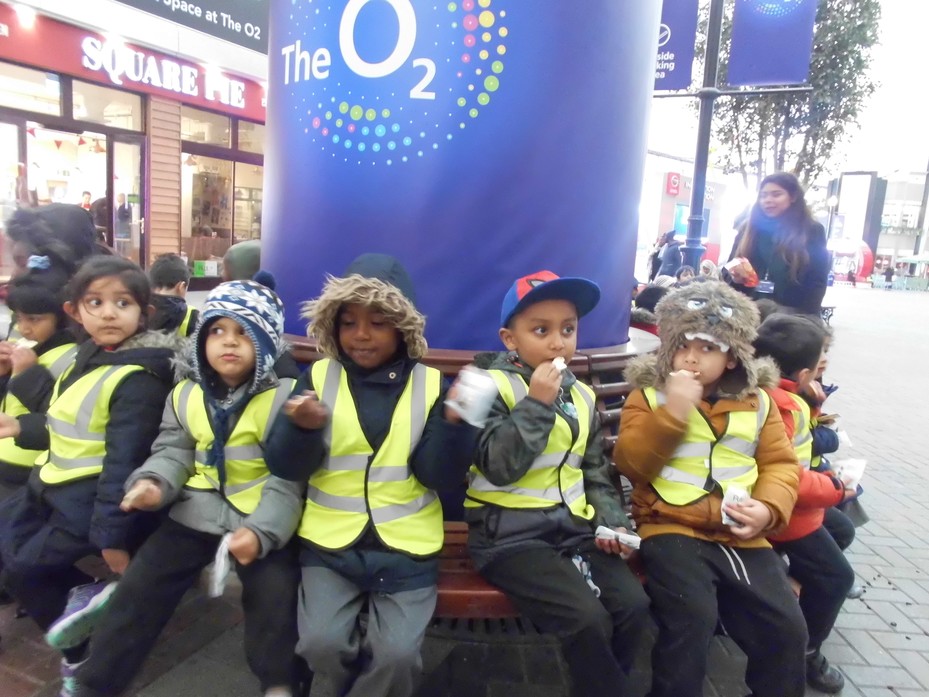 After our exciting ride on the cable cars, we were so hungry we stopped over at the 02 Arena to have some delicious, healthy snacks.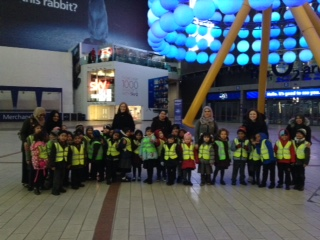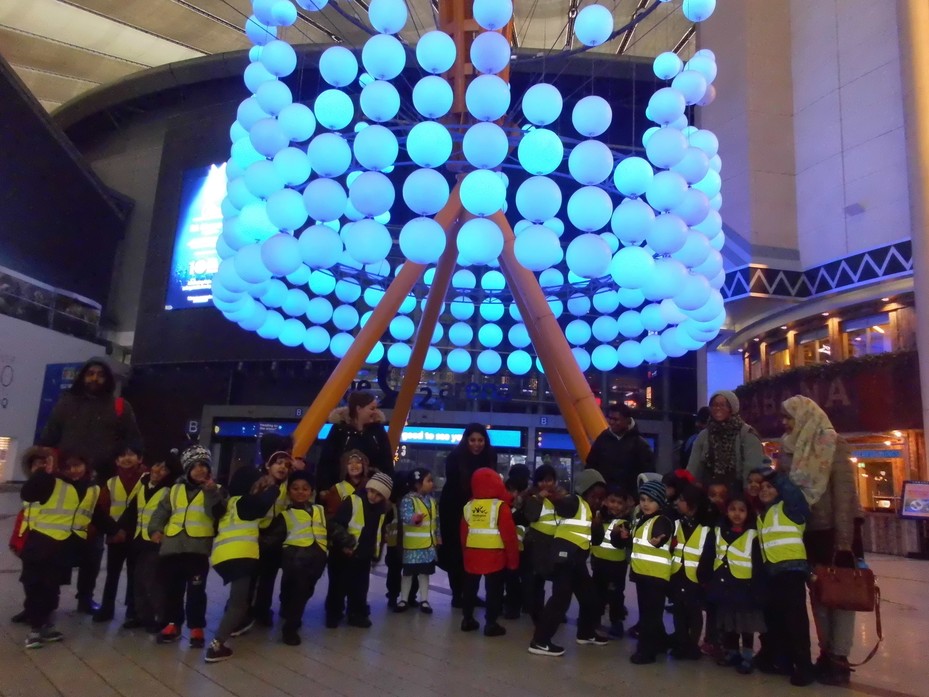 We couldn't end our trip without a class photo!
Thanks again to all of our lovely parent helpers. We can't wait for our next trip!
---
Reception on: Learning in Reception
This week Reception has been taken over by pirates! Have a look at all the pirate related learning we have been up to: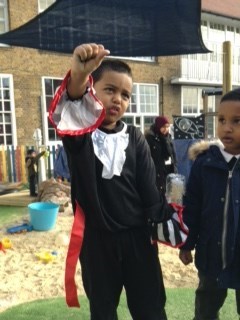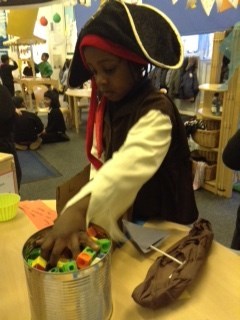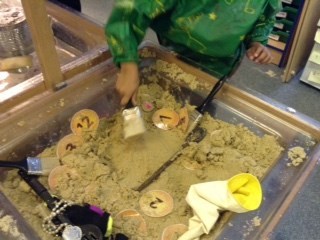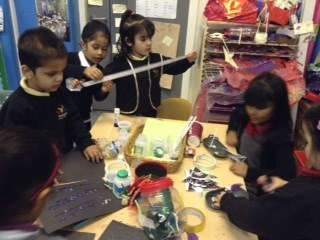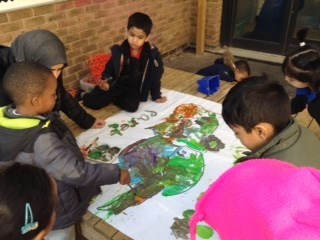 ---