Parent and carers
Wellington Primary School works in close partnership with our parents. We are continually seeking to work with our parent and carer community to make Wellington the best school it can be for our children.
We meet with our parents regularly throughout the year, providing information about how your child is learning, and how you can support your child to do the best they possibly can. We do this through regular meetings and curriculum workshops.
Thank you to all the parents who are currently helping us to create a parents and community code of conduct agreement. We will soon be sharing our draft document more widely through an online survey. Please look out for this and complete it so we can utilise your views and ideas too.
We have a Home-School Agreement, which parents sign when their children start at school. You can see this here.
We also run workshops to provide information for parents about the things that matter to you.
Click here to see our current range of parent meetings.
Click here to see the latest newsletter from Tower Hamlets Parental Engagement Team - Families Matter.
Anxiety
At a recent conference, some of our parents heard about the problem of anxiety in our children. A major NHS report indicated that as many as four children in a class of thirty could be suffering from an emotional disorder. Click here to read about how to help children understand, cope and become strengthened by their experiences of anxiety.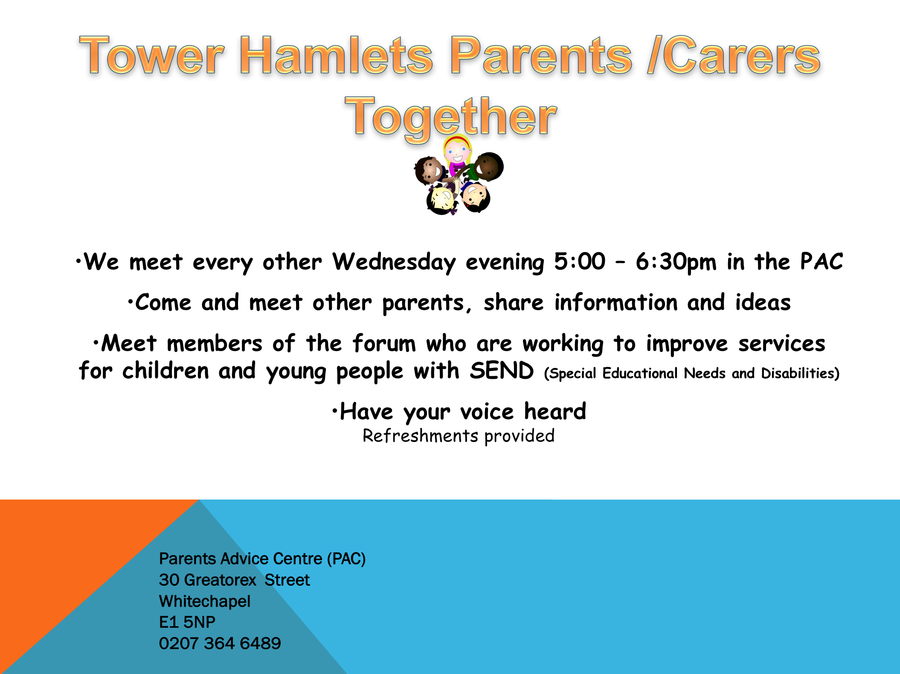 Community Money Mentors
Are you interested in training to be a Community Money Mentor?